Swedish Union Sets Up 'Mansplaining' Hotline
Workers could call in to receive advice from a cadre of gender experts and feminist politicians.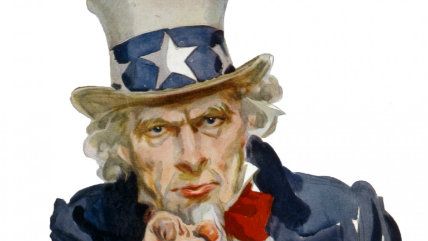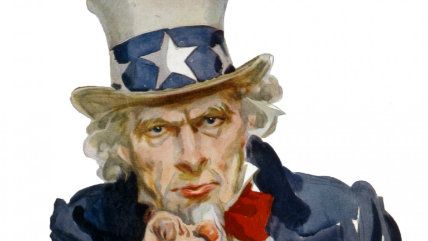 (James Montgomery Flagg/Wikimedia Commons)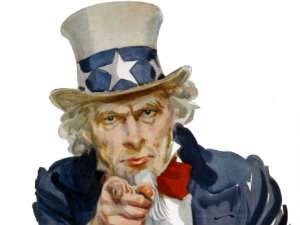 The Swedish trade union Unionen—which represents 600,000 white-collar workers—made a brief but concerted stand against male condescension in the workplace this November by setting up a weeklong dedicated "mansplaining" hotline.
The hotline enabled workers of both genders to call in to report times when they or a coworker felt patronized, undervalued, or degraded, or otherwise received emails containing the phrase "well, actually…"
On the other end of the line would be academics, gender relations experts, and feminist politicians waiting to offer support and professional advice on how to counter this pernicious "domination technique."
Unionen spokesperson Jennie Zetterstrom told The New York Times that the purpose of the hotline was to "contribute to awareness and start a discussion which we hope will be the first step in changing the way we treat each other and talk about each other in the workplace."
During its week of operation, Zetterstrom said the hotline received calls on a range of situations, from women looking for advice on how to speak up in the face of overconfident male colleagues, to men looking to help female co-workers being ignored in group exercises.
While many callers no doubt found the hotline service helpful, it also sparked a predictable and understandable backlash online. The Independent reported that a number of Swedish social media commenters derided the hotline itself as "sexist" and "polarizing."
It attracted some international mockery as well, with Australian writer Peter Pobje proposing a mansplaining hotline of his own where he would advise callers on "how to be a bit less emotional about everything."
Zetterstrom told the Times that while she regrets causing anyone offense, the whole intention of the project was to "spark interest and start a debate at our workplaces and in society." Given the attention generated, Unionen can certainly be said to have succeeded on that front.
Americans who might need help confronting or coping with mansplaining without the convenient aid of a hotline can still avail themselves of numerous advice articles, while anyone looking for examples of the phenomenon might opt to consult this online archive of mansplaining incidents.