Robert Ford Killed Jesse James—Or At Least That's What They Want You to Believe
Friday A/V Club: Jesse James trutherism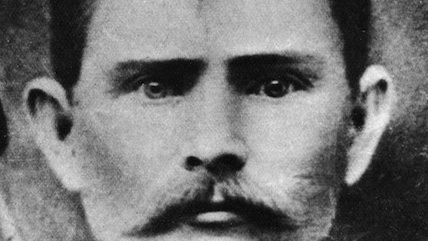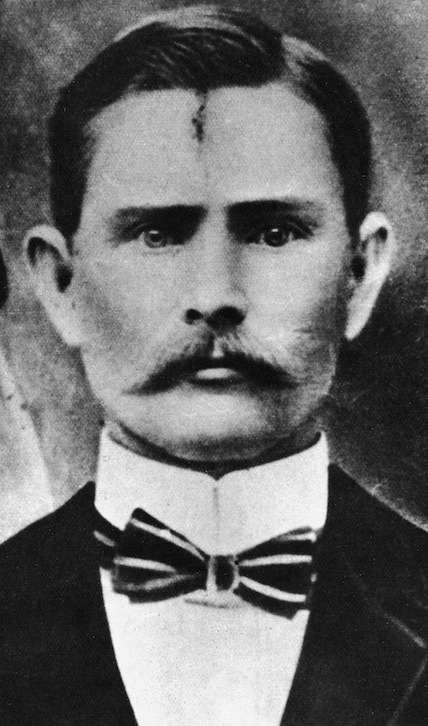 Ever since word went out that Robert Ford shot Jesse James, there have been legends that the dead man was really someone else and that the outlaw secretly survived. Alan Lomax ran into one of those tales when he toured the South with a tape recorder in 1959. Neal Morris (*), an Arkansas banjo player, told Lomax that the James brothers had often hid out at his grandfather's place ("because nobody expected them down in Arkansas, don't you see") and that grandpa had given him the scoop on the robber's alleged death. Jesse James wasn't even in that part of the country when Bob Ford supposedly shot him, Morris claims; instead, "Quantrill was the man that the Ford boys killed."
Morris presumably means the Confederate guerrilla William Quantrill, who had fought alongside James in the Civil War. Historians say Quantrill died at the end of the war, but there were rumors that he survived his reported demise too. So Morris has managed to combine two secret-history stories into one: Quantrill didn't die in 1865, and then in 1882 he died in Jesse James' place.
Morris wraps up his account by singing the ballad "Jesse James," which presents the more familiar tale of Ford blasting James in the back. "That's the story that's been told, don't you see," he says at the end, "but us people, a lot of these people in the mountains, don't believe it."
I'd call this "fake news," but the whole thing is so wonderfully strange that I'd like to hold out a tiny smidge of hope that against all odds it's true:
In 1948, an Oklahoma man called J. Frank Dalton claimed that he was really Jesse James and that the fellow killed by Robert Ford had been a Pinkerton named Charles Bigelow. You can read all about that here. The body of the man shot by Robert Ford was exhumed for DNA tests in 1995; you can read about that here. To listen to Woody Guthrie turning that "Jesse James" ballad into a song about Jesus, go here. For past editions of the Friday A/V Club, go here.
(* It's spelled "Neal" on the Association for Cultural Equity's online archive of the Lomax recordings. When Atlantic Records released a selection of those tapes as an anthology called The Sounds of the South, they spelled it "Neil." I have no idea how Mr. Morris himself spelled it, or if he cared.)