4 Incredibly Dumb Ways the Government Is Spending Your Money to Punish People for Having Sex
And making a mess of civil liberties and people's lives in the process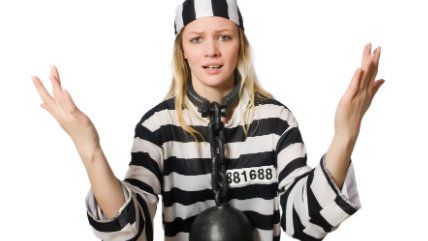 (Ingram Publishing/Newscom)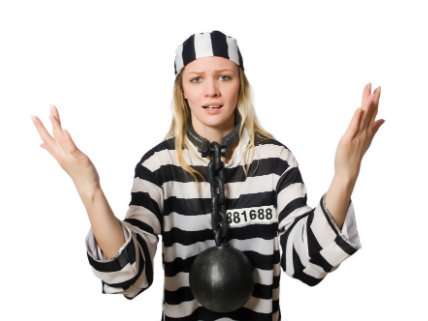 In our government's ever-escalating war on prostitution, U.S. cops continue sinking to new lows in executing sting-ops and other ploys designed to punish people willing to pay or be paid for sex. With too many recent examples to cover individually, I've decided to round up a few that have stuck out over the past month. So behold: here are a few of the foolish, counterproductive, and outright cruel ways in which U.S. authorities are spending public-safety resources to further a futile crusade against consensual commercial sex between adults.
Making Women Agree to Fetish Requests Before Arresting Them
One disturbing new trend I've noticed of late is undercover cops posing not just as vanilla sex-buyers or women looking to get cash for sex but as prostitution clients with unusual kinks or women demanding payment in things like cheeseburgers. Then, after a sex worker or would-be client is arrested by undercover officers, the police—and the media segments that parrot them—are sure to highlight the more "weird" (read: mockable and attention-grabbing) elements of the bust. For instance, in one November prostitution sting in Ohio, a woman asked an undercover cop she thought was a potential customer to bring some nachos to the appointment. She also requested a cash payment along with the snack. Guess what the police, and headlines above her photo (which is now plastered all over the internet), emphasized? Woman has sex for nachos, of course.
What makes this latest example especially egregious is that police didn't just publicize a true, albeit inconsequential and potentially embarrassing, detail that did at least originate in the real request. In this case, they set up a sting wherein sex workers advertising online were asked to oblige an undercover cop's fetish request, which involved gummy worms in some way. But the gummy-worm fetish part has no bearing on whether the elements of the crime of prostitution are satisfied, so it's hard to see why officers would include it but for their own amusement or to ensure that the sting would be irresistible to the press afterward (or both).
After one woman, whom the police-report classifies as "a known prostitute in the area," agreed to indulge the request and told the "client" to bring the gummy worms with him, she was arrested for prostitution as well as "possessing criminal tools"—her cellphone, since she used it to arrange her date with the undercover officer.
The woman spent the night in the Mahoning County (Ohio) jail and has a court date set for January. Local news headlines about the bust made it seem as if she had requested the gummy worms as payment for sex.
Arresting Teens for Interfering With Pre-Crime
Three Michigan teenagers have filed a lawsuit against Detroit police officers, after they were arrested in August for distracting a relative who was meeting a woman—an undercover police officer he thought was a sex worker—in a CVS parking lot to pay for sexual activity. Police said the teens, who had been parked outside a fast-food restaurant across the street where one of them worked, interfered in an official investigation when they flagged down the older man with shouts and arm gestures, prompting him to head over their way.
The cops contended that the teens had been yelling "don't do it," and "appeared to be discouraging the older Arabic male from talking with the decoy," according to the police report. The young men, 17-year-olds Hassan Abdallah and Ibrahim Bazzi and 18-year-old Ali Chami, claim they had simply seen Abdallah's relative and reacted like anyone might to get his attention. But even if the teens had somehow known that by pulling into a CVS parking-lot, the older man was intending to meet a sex worker, "so what?" asked defense attorney Amir Makled. "The objective of any law-enforcement official is to deter crime." And if the young men "were helping deter crime… what's going on? What's the problem?"
Makled and fellow attorney Nick Hadous suggested at a press conference that maybe the cops were "offended" that the teens had inadvertently thwarted their sex sting, or maybe their was more to the story we didn't know. But in any event, they and their clients wanted answers, and accountability—hence the lawsuit. "They charged these guys with interfering with police activity," Makled told the Detroit Free Press. "In essence, they were accused of stopping prostitution in the making … these officers were just out of control."
With Makled and Hadous' help, the teenagers got the criminal charges against them dropped in August. In November, they filed the federal lawsuit alleging "false arrest" and mistreatment. According to their lawsuit, police officers swarmed the teen's car and forced them out, searching it and placing them in handcuffs before impounding their car. One of the officers allegedly took a Snapchat photo of Bazzi in handcuffs. The officers then drove the teens around for a bit before dropping them off at a random Detroit street corner, "instead of a police station where their parents could safely pick them up," and allegedly laughed as they told the teens to walk the five miles home.
Hadous called the whole situation outrageous, nothing that the teenagers could have been hurt or "had criminal records as a result of nothing—an imaginary crime."
Arresting Teens for Something They Can't Legally Consent To
Under federal law, a teenager cannot consent to sex for money, even if they are above the age of sexual consent in the state they live in; the federal criminal code defines anyone under 18 who is involved in prostitution as a sex-trafficking victim, even if no on else is involved and they are simply "trafficking" themselves. But this doesn't stop state and local law-enforcement from routinely arresting teenagers for engaging in prostitution.
The latest examples comes out of Southport, New York, where the local NBC affiliate recently reported that two 17-year-olds, one male and one female, had been arrested for prostitution. Why this story was important enough to make TV news is beyond me, but it's notable that NBC reported on the story with no hint that this action might be at all controversial.
Funding a Ministry of Prostitution Prevention
El Paso officials have approved $31,000 in public funds to help pay the salary of a "prostitution prevention advocate" at the Center Against Sexual and Family Violence (CASFV). A statewide law pass in 2013 requires every Texas county to take a "non-adversarial" approach to prostitution, and El Paso authorities say they are complying with that law.
"A lot of people think of [prostitution] as a victim-less crime, and it's not," said Teresa Chavira, a retired police officer who now works at CASFV in a position partially funded by the city.
In total, El Paso received $150,000 from the state to hire prostitution prevention staff. "The County received the grant to establish a structured nine-month program benefiting approximately 25 women," according to KVIA.com.