Flag Burning Might Be Offensive, But it is Protected Speech
President-elect Donald Trump reignites a long-settled argument.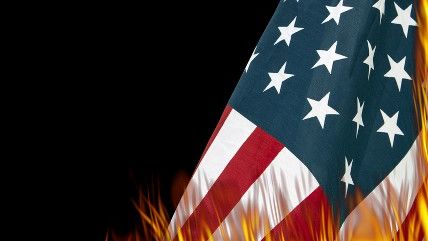 (Daniel Raustadt/Dreamstime.com)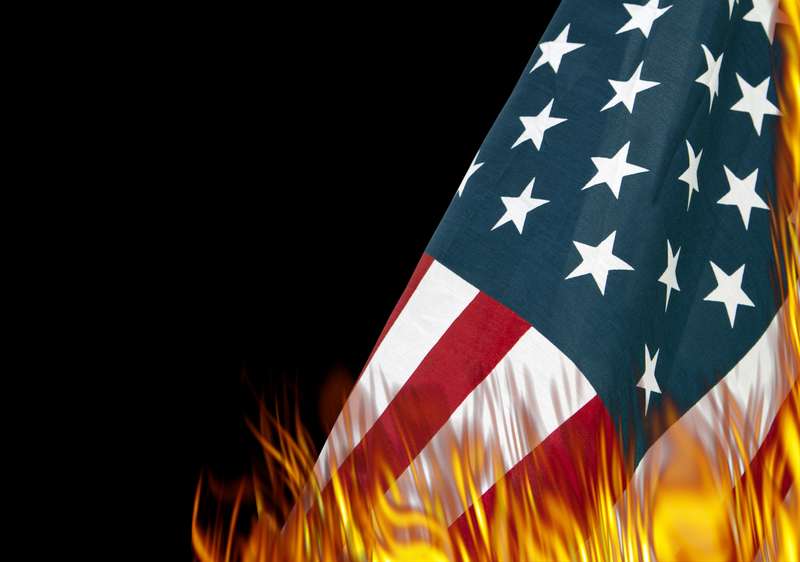 "If there is any fixed star in our constitutional constellation, it is that no official, high or petty, can prescribe what shall be orthodox in politics, nationalism, religion or other matters of opinion." — U.S. Supreme Court Justice Robert H. Jackson
Is flag burning protected speech? This old issue returned front and center earlier this week after President-Elect Donald Trump tweeted that he found it so reprehensible, it should be criminal. He even suggested a punishment — loss of citizenship or one year in jail. Is the president-elect correct? Can the government punish acts that accompany the expression of opinions because the government, or the public generally, hates or fears the opinions?
Here is the backstory.
Last weekend, in a series of continued emotional responses to the election of Donald Trump as president of the United States, and prodded by the death of Fidel Castro — the long-time, brutal, profoundly anti-American dictator of Cuba — students on a few American college campuses publicly burned American flags. These acts regenerated the generation-old debate about the lawfulness of this practice, with the president-elect decidedly on the side of those who condemn it.
For the sake of this analysis, like the U.S. Supreme Court, which has addressed this twice in the past 17 years, I am addressing whether you can burn your own American flag. The short answer is: Yes. You can burn your flag and I can burn mine, so long as public safety is not impaired by the fires. But you cannot burn my flag against my will, nor can you burn a flag owned by the government.
Before the Supreme Court ruled that burning your own flag in public is lawful, federal law and numerous state laws had made it criminal to do so. In analyzing those laws before it declared them to be unconstitutional, the Court looked at the original public understanding of those laws and concluded that they were intended not as fire safety regulations — the same statutes permitted other public fires — but rather as prophylactics intended to coerce reverence for the American flag by criminalizing the burning of privately owned pieces of cloth that were recognizable as American flags.
That is where the former statutes ran into trouble. Had they banned all public fires in given locations, for public safety sake, they probably would have withstood a constitutional challenge. But since these statutes were intended to suppress the ideas manifested by the public flag burning, by making the public expression of those ideas criminal, the statutes ran afoul of the First Amendment.
The First Amendment, which prohibits Congress from enacting laws infringing upon the freedom of speech, has consistently been interpreted in the modern era so as to insulate the public manifestation of political ideas from any government interference, whether the manifestation is by word or deed or both. This protection applies even to ideas that are hateful, offensive, unorthodox, and outright un-American. Not a few judges and constitutional scholars have argued that the First Amendment was written for the very purpose of protecting the expression of hateful ideas, as lovable or popular ideas need no protection.
The Amendment was also written for two additional purposes. One was, as Justice Jackson wrote as quoted above, to keep the government out of the business of passing judgment on ideas and deciding what we may read, speak about or otherwise express in public. The corollary to this is that individuals should decide for themselves what ideas to embrace or reject, free from government interference.
In the colonial era, the Founding Fathers had endured a British system of law enforcement that punished ideas that the King thought dangerous. As much as we revere the Declaration of Independence for its elevation of personal liberty over governmental orthodoxy, we are free today to reject those ideas. The Declaration and its values were surely rejected by King George III, who would have hanged its author, Thomas Jefferson, and its signers had they lost the American Revolutionary War. Thank God they won.
Justice Jackson also warned that a government strong enough to suppress ideas that it hates or fears was powerful enough to suppress debate that inconveniences it, and that suppression would destroy the purposes of the First Amendment. The Jacksonian warning is directly related to the Amendment's remaining understood purpose — to encourage and protect open, wide, robust debate about any aspect of government.
All these values were addressed by the Supreme Court in 1989 and again in 1990 when it laid to rest the flag burning controversies by invalidating all statutes aimed at suppressing opinions.
Even though he personally condemned flag burning, the late Justice Antonin Scalia joined the majority in both cases and actively defended both decisions. At a public forum sponsored by Brooklyn Law School in 2015, I asked him how he would re-write the flag burning laws, if he could do so. He jumped at the opportunity to say that if he were the king, flag burners would go to jail. Yet, he hastened to remind his audience that he was not the king, that in America we don't have a king, that there is no political orthodoxy here, and that the Constitution, which is the supreme law of the land, leaves freedom of expression to individual choices, not government mandates.
The American flag is revered because it is a universally recognizable symbol of the human sacrifice of some for the human freedom of many. Justice Scalia recognized that flag burning is deeply offensive to many people — this writer among them — yet he, like Justice Jackson before him, knew that banning it dilutes the very freedoms that make the flag worth revering.
COPYRIGHT 2016 ANDREW P. NAPOLITANO|DISTRIBUTED BY CREATORS.COM