Donald Trump Claims Millions Voted Illegally, Clinton Campaign Joins Green Party Recount Efforts, Castro Dead: A.M. Links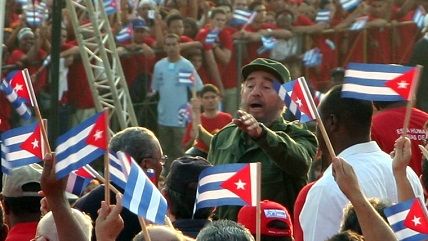 (Volker Huttig/Wikipedia)
Volker Huttig/flickr

In his latest tweet storm, Donald Trump claimed "millions" of people voted illegally and called the recount effort by Jill Stein a "scam". The Hillary Clinton campaign said it would join that effort to initiate recounts in Michigan, Pennsylvania, and Wisconsin. The New York Times took a look at potential Trump conflicts of interest around the globe. Trump campaign manager Kelly Anne Conway criticized the idea of Mitt Romney for secretary of state.

Police in Manila say they detonated an improvised bomb outside the U.S. embassy.
One person was killed and nine were injured in a shooting spree in the French Quarter in New Orleans.
The Boston police department is set to buy social media monitoring software.
Francois Fillon won the conservative party's presidential primary in France.
Fidel Castro died on Black Friday.
It's Cyber Monday.