What Counts as a Win for Gary Johnson?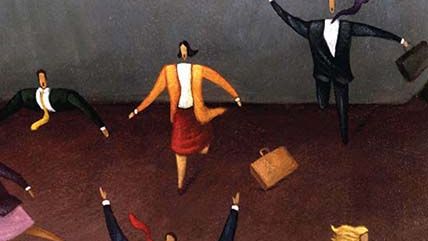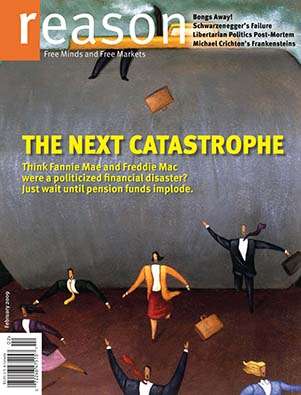 George Stephanopoulos posed the question during a 2007 interview: "What's success for you in this campaign?" The goal is victory, then–presidential hopeful Rep. Ron Paul answered. "That's not going to happen," Stephanopoulos replied.
This was just before Paul's campaign took off. "Within six months he would raise another $25 million for his campaign," David Weigel detailed in the February 2009 issue of reason. "Within a year he would draw thousands of supporters to a 'Revolution March' in Washington.…By the end of 2008, Ron Paul would be a bona fide national political figure: author of a No. 1 New York Times bestseller, subject of two quickie biographies, a frequent guest on cable news shows."
But hope fizzled just as quickly after Paul failed to post respectable vote totals in the early '08 primaries. "The year ended with George Stephanopoulos' question still hanging," Weigel wrote. What does success look like for someone who isn't actually going to be elected president?
The same query could be posed to former New Mexico Gov. Gary Johnson, this cycle's Libertarian Party nominee. Polling in the high single digits or very low double digits for much of the year, Johnson is not going to win in November. So is there a lesser outcome the L.P. would find satisfying?
One focus has been on his efforts to get invited to debate the Republican and Democratic nominees in prime-time.But as of press time he had missed the first two events, and it seemed unlikely he would meet the 15 percent threshold to make it into the third.
It's more probable that he'll manage to beat his numbers from four years ago, when as the Libertarian nominee he fell just shy of garnering 1 percent of the popular vote. If he ups that by less than half of a percentage point, it will be the L.P.'s best showing in its 44-year history.
Yet if Johnson is able to siphon away some support from Americans disgusted by the unusually noxious choices being offered up by the two major parties, the sad irony is this: The fact that those parties' candidates are unusually set in their noxious ways makes the other perennial aim of the Libertarians—to nudge Team Red and Team Blue closer to adopting freedom-respecting policies—that much harder.
This article originally appeared in print under the headline "What Counts as a Win for Gary Johnson?".