Trump Settles Fraud Suit Over Trump U, Obama Says He'll Give Trump a Chance, Angela Merkel to Seek Fourth Term: A.M. Links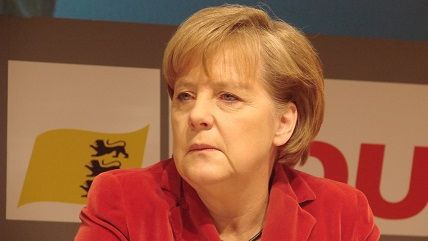 Savas Savidis/flickr

Donald Trump settled a fraud lawsuit over Trump University for $25 million. Trump met with Gen. James Mattis, who is being considered for defense secretary, and with Mitt Romney, reportedly being considered for secretary of state. Barack Obama says he'll give Trump a chance, even if he attacks his legacy. Melania Trump won't move into the White House until the end of Barron's school year.

Members of the alt-right held their first post-election convention in Washington, D.C.
Police in North Dakota used water cannons in freezing weather against protesters they accused of an "ongoing riot."
A police officer in San Antonio was shot and killed while writing a parking ticket in his patrol car, while a cop in St. Louis shot in his patrol car is in critical condition. Both suspects are at-large.
Angela Merkel announced she would seek a fourth term as Germany's chancellor.
Former France President Nicolas Sarkozy lost his bid to be nominated for president once more. Marine Le Pen is leading in early polling for the 2017 election.
Kanye West said he was on his "Trump shit" at his latest concert, going into a rant about pay-to-play radio, Hillary Clinton, and Beyonce and Jay-Z, before cutting the performance short.