Pennsylvania Governor Vetoes Bill To Keep Names of Police Officers in Shootings Secret
"I cannot allow local police department policies to be superseded and transparency to be criminalized."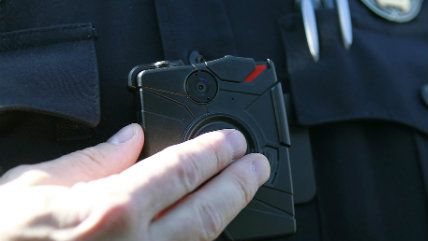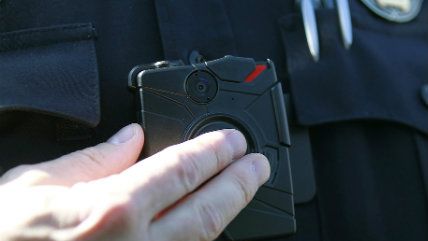 (Elizabeth Flores/ZUMA Press/Newscom)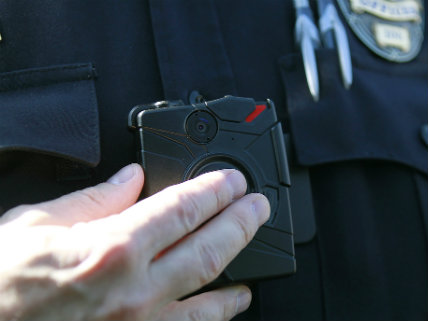 Democratic Pennsylvania Gov. Tom Wolf vetoed a bill Monday passed by the state legislature that would have barred public officials from releasing the names of police officers involved in shootings of civilians for 30 days or until an internal investigation was completed.
The bill sailed through the state legislature in October with heavy support from Republicans—as well as local, state, and national police unions—but Wolf said in a veto statement Monday that "government works best when trust and openness exist between citizens and their government, and as such, I cannot sign into law a policy that will enshrine the withholding of information in the public interest."
"These situations in particular—when law enforcement uses deadly force—demand utmost transparency, otherwise a harmful mistrust will grow between police officers and the communities they protect and serve," Wolf continued. "Further, I cannot allow local police department policies to be superseded and transparency to be criminalized, as local departments are best equipped to decide what information is appropriate to release to the public."
While high-profile police shootings over the past several years have led to wide-sweeping transparency and reform efforts, they have also led to several states, such as North Carolina, to restrict access to body camera footage and public records involving fatal incidents. As my Reason colleague Anthony Fischer wrote in October, shortly after the bill passed:
The bill sailed through Pennsylvania's House 151-32 and 39-9 in the Senate, with a significant amount of Philadelphia-area lawmakers voting against it, according to Philly.com […]The bill was introduced by Rep. Marina White (R) as a means of providing officers involved in shootings "basic protection from threats" After voting in favor of the bill, Rep. Dominic Costa (D) declared, "We are the protectors of our protectors."

Last year, then-Philadelphia Police Commissioner Charles Ramsey changed the department's long-standing policy of releasing officers' names whenever it felt it was appropriate to limiting the delay to a maximum of 72 hours. Ramsey was quoted by NPR as saying, "I don't think you can shoot someone and expect to remain anonymous…and I do think that we have a responsibility as a police agency that work[s] for the people to provide that information, unless there are some extenuating circumstances."
Reggie Shuford, executive director of the American Civil Liberties Union of Pennsylvania, said the bill was introduced as "backlash to the grassroots movement of people calling for fairer treatment by the police" and applauded Wolf for vetoing it.
"By rejecting this bill, Governor Wolf took a stand for transparency and accountability," Shuford said. "This legislation would have taken us backwards, at the exact time that people are increasingly calling for more openness and fairness from police departments. There is nothing fair or open about withholding information from the public after someone has been injured or killed by an employee who is on the taxpayers' payroll.