Paris Agreement Climate Change
No More Coal for Rich Countries by 2030
Is such a scheme for eliminating coal in just 13 years as a source of electric power generation in rich countries likely?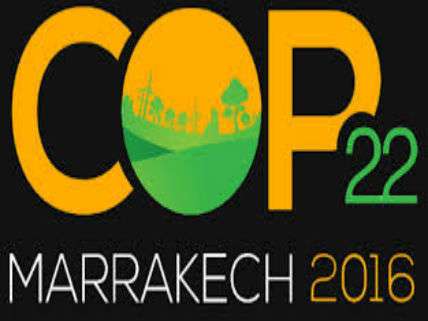 Marrakech - Paris Agreement on Climate Change has put coal on notice, according to the new study, Implications of the Paris Agreement for Coal Use in the Power Sector. The report was released on Monday at the U.N. climate change meeting here in Marrakech by the Berlin-based non-profit science and policy institute Climate Analytics. Based on energy systems modeling, the analysts at Climate Analytics concluded that humanity must phase out coal-fired electricity generation by mid-century globally in order to achieve the Paris Agreement goal of keeping future global temperature below 2 degrees Celsius above the pre-industrial average.
The rich countries, including the United States, the European Union, and all other Organization for Economic Cooperation and Development (OECD) countries, must phase out all coal power generation by 2030. China must end coal burning by 2040 and the rest of the world would phase out coal for power generation by 2050. The Climate Analytics researchers acknowledge that there are currently over 1,000 new coal-fired plants in construction or on the drawing boards around the globe.
Is such a scheme for eliminating coal in just 13 years as a source of electric power generation in rich countries likely? The International Energy Agency (IEA) is slated to release its 2016 World Energy Outlook later this week, but its 2015 projections suggested that coal would still be in use by the U.S. and Europe, and other developed regions through 2040. While the IEA projected in 2015 that coal-fired power generation will increase globally by 10 percent by 2040, coal consumption was forecasted to fall by 40 percent in the OECD countries during that same period. The upshot is that the share of coal in the global electricity mix drops by 2040 from 41 percent to 30 percent. It is worth noting that the IEA estimated that fossil-fuel subsidies amounted to $490 billion in 2014 whereas renewable energy in the power sector received $112 billion, plus $23 billion for biofuels. Getting rid of subsidies is always a good idea.
The IEA's 2015 report also noted that some 1.2 billion people today remain without electricity and 2.7 billion still cook using traditional biomass. More distressingly, the IEA projected by 2030 that 800 million people will still be without electricity and 2.3 billion will yet be cooking with wood, charcoal and dung. Is climate change really more of a danger to the health and well-being of such people than lack of access to modern fuels? After all, exposure to household air pollution from cooking with biomass fuels is estimated to cause 4.3 million premature deaths annually.
In addition, in a comparison of life expectancy and per capita energy use, University of Colorado political scientist Roger Pielke has shown that "for the countries in the lowest fiftieth percentile of life expectancy the average life expectancy is 66 years and per capita energy use is 74 percent of the global average. For those countries in the top fiftieth percentile life expectancy at birth is 78 years and per capita energy use is 212 percent of the global average." Access to modern energy sources is literally life-saving.
The main topic at U.N. climate change meetings is always money. Specifically, how much rich countries are supposed to pay poor countries to adapt to climate change and shift their future energy use from fossil fuels to renewable energy technologies. As part of the Paris Agreement, the rich countries promised to "mobilize" $100 billion annually to help poor countries to adapt and deploy no-carbon energy power sources. Earlier in the conference, Oxfam International issued its 2016 Climate Shadow Finance Report which found that while rich countries claim to already be spending $41 billion on climate finance targeted for developing countries, the actual amount is $11 to $21 billion.
In addition, the United National Environment Program (UNEP) just released its new The Adaptation Gap Finance report. According to UNEP, previous global estimates of between $70 and $100 per year for the costs of adaptation in developing countries for the period 2010 to 2050 are way too low. The new report estimates that developing country climate adaptation costs could range from $140 billion to $300 billion by 2030, and between $280 billion and $500 billion by 2050. Tomorrow, Canada, Denmark, the European Union, Germany, Italy, Japan, Korea, Switzerland and the United States will announce their support for a major scale-up of technology transfer to developing countries to help implement climate change commitments made under the Paris Agreement. I'll keep you posted.
Tomorrow: Secretary of State John Kerry is going to hold a press conference here in Marrakesh. It should be interesting to see what he has to say about the post-presidential election prospects for the Paris Agreement.