Freaking Out Over Russia—In Contact With Trump Campaign, Putin Sent Congratulations, Russians Want Peace!
Trump says he wants friendly relations with any nation that wants to be friendly.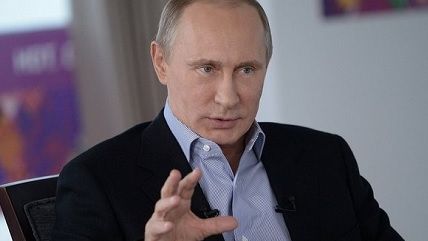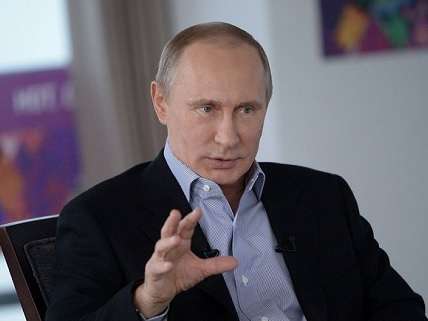 The deputy foreign minister of Russia said there were "contacts" between members of the Trump campaign and the Russian representatives, the Washington Post reports.
"Obviously, we know most of the people from his entourage," Sergei Ryabkov was quoted as saying. "Those people have always been in the limelight in the United States and have occupied high-ranking positions. I cannot say that all of them but quite a few have been staying in touch with Russian representatives."
Trump spokeswoman Hope Hicks said the campaign had "no contact" with Russian officials. A spokesperson for the Russian foreign ministry called the meetings "normal practices" but said Hillary Clinton refused similar requests. Another foreign ministry official told the Post such contacts were normal diplomacy, for things like interview requests from journalists and clarifying statements.
Earlier this week, Russia President Vladimir Putin's sent Trump a telegram congratulating him, which seemed to receive a lot of press, and skepticism on social media. Of course, Putin sent a telegram to congratulate Obama too in 2012, but no foul play was suspected there.
In his victory speech, Trump struck a hopeful note. "We will get along with all other nations willing to get along with us," Trump said last night. "We'll have great relationships. We expect to have great, great relationships."
Putin was the first world leader to congratulate Trump, and also commented on the election results during an ambassadors event yesterday. "We heard the statements he made as candidate for president expressing a desire to restore relations between our countries," Putin told foreign ambassadors newly arriving to Russia. "We realize and understand that this will not be an easy road given the level to which our relations have degraded today, regrettably." Putin insisted it was "not Russia's fault" that relations have soured, but that it was "ready to and seeks a return to full-format relations with the United States."
Russia has been accused by the U.S. government of hacking Democratic National Committee emails in an attempt to interfere with the election. Last month, Putin dismissed the accusations, insisting the U.S. was not a "banana republic" and that Russia did not have a preferred candidate even while praising Trump and his campaign. Trump himself has praised Putin on the campaign trail, highlighting his own authoritarianism. Russian leaders are cautious about whether Trump's rhetoric will translate into improved relations. A Russian group, "Friends of Trump," like their establishment, cheered Trump's victory, calling it a victory for the "whole world," with many saying he was the best hope for peace.