Trump and the Climate Activist Freakout
Whistling past the graveyard by climate activists at Morocco climate conference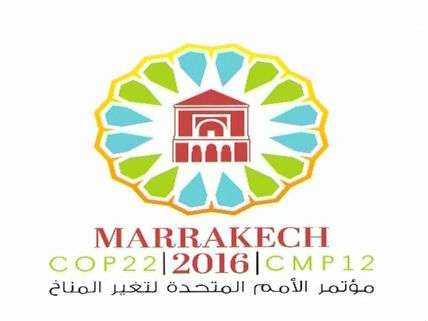 On Monday, the 22nd conference of the parties (COP-22) to the U.N. Framework Convention on Climate Change convened in Marrakesh, Morocco to discuss the next steps for activating the Paris Agreement on climate change that just came into force on November 4. The assembled diplomats and climate change activists at COP-22 were, to say the least, stunned by Donald Trump's victory last yesterday. Below are excerpts from various statements issued by various climate change activists at COP-22 in reaction to the impending Trump presidency.
"Donald Trump now has the unflattering distinction of being the only head of state in the entire world to reject the scientific consensus that mankind is driving climate change. No matter what happens, Donald Trump can't change the fact that wind and solar energy are rapidly becoming more affordable and accessible than dirty fossil fuels. With both the market and grassroots environmental advocacy moving us toward clean energy, there is still a strong path forward for reducing climate pollution even under a Trump presidency. Still, this is a time for tough choices. Trump must choose whether he will be a President remembered for putting America and the world on a path to climate disaster, or for listening to the American public and keeping us on a path to climate progress. Trump better choose wisely, otherwise—we can guarantee him the hardest fight of his life every step of the way."—Michael Brune, Executive Director, The Sierra Club

"The Paris Agreement was signed and ratified not by a President, but by the United States itself. As a matter of international law, and as a matter of human survival, the nations of the world can, must, and will hold the United States to its climate commitments."—Carroll Muffett, President, Center for International Environmental Law (CIEL)

"From infrastructure to foreign aid, every decision the next President makes should be made through the lens of bold climate action. It's not enough to just admit climate change is real, we need a President who will dramatically accelerate the transition from fossil fuels to 100% renewable energy for all."—May Boeve, Executive Director, 350.org

"The outcome of the US election clearly implies potential shifts in climate policy of the new US administration. While this creates uncertainty in a domestic and international context, a pragmatic assessment is called for. Notwithstanding short term changes in US posture and policy, the global economy has already begun to shift its focus towards a low carbon future. Markets and economics are likely to moderate any future US policy shift as US companies and investors assess what will keep America's economy competitive and in business in a global market—given that some its largest trading partners and competitors are already heavily investing in low carbon technologies and infrastructure."—Achim Steiner, Director of Oxford Martin School and former Executive Director of the UN Environment Programme

"President-elect Trump has the opportunity to catalyze further action on climate that sends a clear signal to investors to keep the transition to a renewable-powered economy on track. China, India, and other economic competitors are racing to be the global clean energy superpower, and the US doesn't want to be left behind."—Tina Johnson, Policy Director, US Climate Action Network
I will be reporting from the climate change conference beginning next week. It should be interesting.