Progressive Dream of Single-Payer Healthcare Goes Down Hard in Colorado
Bernie Sanders and Noam Chomsky backed the initiative, which failed spectacularly on Tuesday night.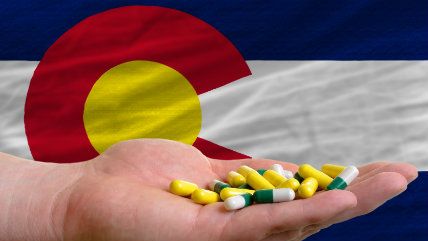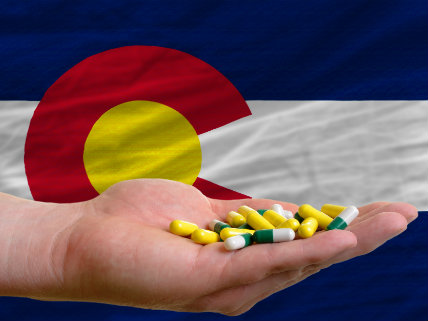 Even as voters in Colorado were backing Hillary Clinton for president and approving new taxes on cigarettes and soda, they soundly rejected a proposal to increase payroll taxes to fund a statewide single-payer healthcare system.
With only a few precincts waiting to be reported on Wednesday morning, more than 79 percent of voters had opposed the initiative.
The single-payer health care system would have provided hospitalization, access to prescription drugs, and most primary and specialty care, but it came with a hefty price tag. Amendment 69 would have increased payroll taxes by 10 percent and generated about $25 billion in annual revenue to fund ColoradoCare.
The defeat was a thorough one. Amendment 69 failed to get even 40 percent of the vote in any Colorado county, according to results reported by Politico.
The city of Boulder became the third municipality in the country to approve a special tax on soda and sugary drinks, but the massive tax increase needed to fund ColoradoCare was too much for residents of the famously progressive part of the state to swallow. The single-payer initiative failed by a margin of nearly 2-to-1 in Boulder County.
The Amendment was pushed by a group of progressive activists including U.S. Sen. Bernie Sanders of Vermont, filmmaker Michael Moore and philosopher Noam Chomsky, but opposed by the medical community in the state, Democractic Gov. John Hickenlooper and members of Congress from both parties.
Polls showed the initiative was likely to fail, but the degree of its defeat is notable for policymakers who are looking to craft changes to the federal Affordable Care Act. Progressives like Sanders have called for a transition away from Obamacare towards a government-run, single-payer system.
Opponents of Obamacare can point to Colorado's vote on Amendment 69 as evidence that Americans simply are not willing to shoulder the costs of a single-payer system.
This is now the second time an effort to create a state-level single-payer healthcare system has failed. Vermont tried to implement a similar proposal in 2011, but Gov. Peter Shumlin ultimately abandoned the project because it was too costly. In Vermont, it would have required an 11 percent payroll tax hike along with a 9 percent income tax increase.
Colorado's tax increases would have been less severe, but only slightly. With Colorado's identity as a swing state (as opposed to deep blue Vermont), the failure of Amendment 69 seems more significant as a guage of national policy.