Lawsuit Challenges Chicago's 'Literally Incomprehensible' Rules for Airbnb Hosts
Don't understand the rules? Too bad. You can still get fined up to $5,000 per day by the city.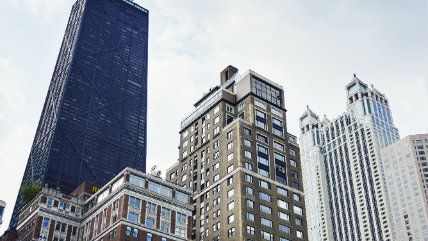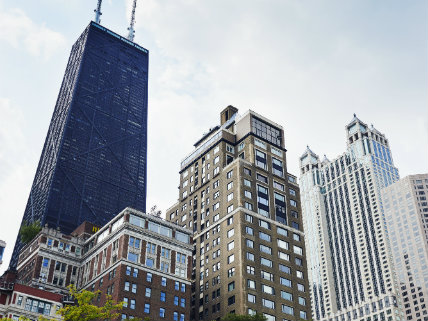 A group of Chicago property owners are taking the city to court over rules for homesharing that are "literally incomprehensible."
Chicago's new regulations for short-term rentals, including those made over web services like Airbnb and VRBO, are scheduled to take effect next month. In the lawsuit filed on Nov. 4 in U.S. District Court, a nonprofit group called Keep Chicago Liveable and Benjamin Wolf, a Chicago resident, say the regulations constitute an "outright ban on the use of internet home sharing services" and "violate the constitutional rights of Chicagoans…to use their own property, to have privacy and to not be subject to arbitrary and discriminatory enforcement of the laws."
The lawsuit asks federal judges to enjoin the city from enforcing the Airbnb regulations passed in June.
Posting a room for rent on Airbnb is not an act of commerce that can be regulated by the city, the lawsuit claims, but is a social interaction.
The city did not return requests for comment.
Chicago's Aribnb rules do not contain the same blanket ban on short-term rentals that was passed recently in New York City (those regulations are also subject to a legal challenge), but that doesn't make them any better.
The final version of the ordinance is "dizzyingly complex," the Chicago Tribune reported in June when the city council voted 43-7 in favor of the new rules, with "various kinds of limits and ways to get around those limits for different types of residences in neighborhoods around the city." Some apartment buildings will be allowed to have only one unit listed on Airbnb at a time, while larger buildings have a cap of five short-term rentals at once.
All short-term rental will have to be registered with the city, for a fee of $60, and city inspectors will have the authority to show up at any time to check on the properties. Even something as simple as leaving food or drinks for guests to consumer could constitute a violation of the rules (if you do that, you're technically running a "bed and breakfast" in the city's eyes).
Airbnb hosts found to be in violation of the city's new regulations could face fines of up to $5,000 per violation, per day.
"Those penalties are buried inside 57 pages of dense and impenetrable legalese that the city knew, or should know, that ordinary citizens would never read or fully understand," the lawsuit claims.