Single Mother Facing Prison for Selling Homemade Mexican Dish to Undercover Cop
Prosecutor: 'I don't write the laws, I enforce them.'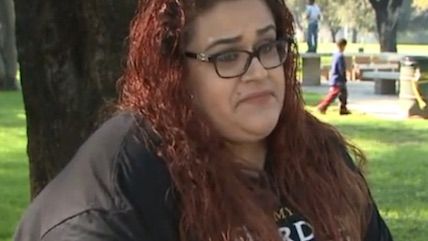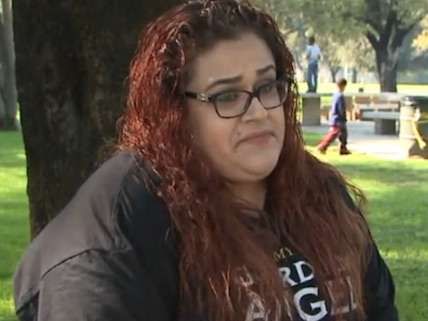 Mariza Reulas, a single mother, is going to trial and could be sentenced to a year in prison for selling a couple bucks worth of a homemade dish—her Mexican ceviche—to an undercover police officer.
Reulas, who hails from Stockton, California, is part of an informal potluck group on Facebook, where people who like to cook can trade recipes, cooking tips, and occasionally dishes. It's not uncommon for a someone to offer a small amount of money for an equally small amount of food, says Reulas.
According to Fox 40, someone in the Facebook group offered to buy a plate of Ruelas's signature ceviche, a Mexican seafood fish. That person was an undercover cop carrying out a sting: twelve potluck participants were arrested for selling food without a permit.
Reulas refused to plead guilty and accept a lesser sentence—probation—so her case is headed to trial. San Joaquin County Deputy District Attorney Kelly McDaniel defended her decision to prosecute:
"I don't write the laws, I enforce them. And the legislature has felt that this is a crime," said San Joaquin County Deputy District Attorney Kelly McDaniel. She says selling any food not subject to health department inspection puts whoever eats it in real danger, not to mention it undercuts business owners who do get permits to make their food.

She says the 209 Food Spot Facebook group was sent a warning before charges were handed down.

"Food prepared in a facility that does not inspect it creates a risk to the public," said McDaniel.
It's true that McDaniel didn't make the law. But the people who did probably intended for her to exercise discretion in cases like this one, where the alleged perpetrator didn't really do anything wrong. There's a world of difference between operating an illegal business and occasionally accepting some kind of compensation in exchange for a plate of food. The latter is none of the government's business.