Imprisoned on Drug Charges, Michigan Man Claims He Was Forced Into Sex by Prison Counselor Who Wanted to Get Pregnant
Steven Moerman claims the counselor used him as "a virtual sex slave, demanding sexual gratification at her whim."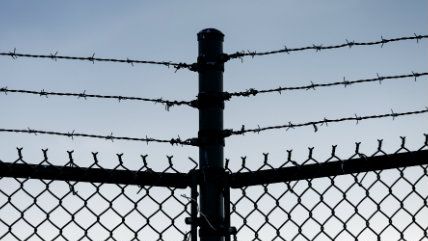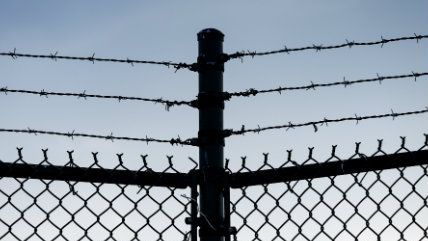 (John Greim John Greim Photography/Newscom)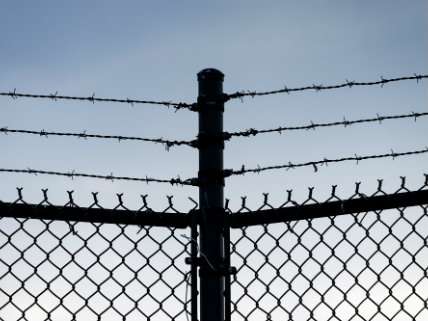 Just to be feminist or something about my recent round of posts on predatory authorities, let's look at this story out of Michigan, where a man who served time at the state's Parnall Correctional Facility claims that a baby-mad female prison counselor with whom he fathered a child used him as "a virtual sex slave, demanding sexual gratification at her whim."
The 44-year-old man, Steven Moerman, was imprisoned on drug charges and receiving counseling for undisclosed mental-health issues. Now out on parole, he's suing the Michigan Department of Corrections, prison officials, and Gov. Rick Snyder over what he claims was repeated rape by prison counselor Susan Lee Clingerman, also 44, whom he says was undergoing fertility treatments in order to conceive a child with him. "Defendants failed to provide Mr. Moerman humane conditions of confinement by knowingly, voluntarily, recklessly, and with willful disregard to Mr. Moerman's personal safety, allowing him to be sexually assaulted and raped," the lawsuit, filed in Jackson County Circuit Court, asserts.
Moerman claims prison officials knew what was happening or should have known because another prison counselor acted as a lookout for Clingerman—who was banned from prison property in September 2014 and fired the following January—while she had sex with Moerman in her office. Corrections Department Spokesman Chris Gautz claimed an investigation turned up no such lookout. But a Parnall corrections officer did catch Clingerman and Moerman having sex in her office once, according to prison records filed with Moerman's lawsuit.
Clingerman claims she was having a consensual sexual relationship with Moerman, who fathered the child she gave birth to in April 2015. In a statement, Clingerman said she knew she "could get into trouble—including firing" for the relationship but did not know she "could be prosecuted for this."
Under the federal Prison Rape Elimination Act, however, prisoners cannot legally consent to sex with prison employees because of the inherent power imbalance. Thus, any prison guard, counselor, or other employee who has sex with a prisoner, no matter how theoretically willing that prisoner is, opens themselves up to liability for sexual assault.
Clingerman has already gone through the criminal process, pleading guilty to a felony charge of misconduct in office as part of a deal that allowed her to stay off the sex-offender registry. Initially, she was charged by Michigan state police with second-degree sexual assault. Clingerman was sentenced on the official misconduct charge to 27 days in jail and 18 months probation, according to court records.
In the past two days, I've blogged about criminal-justice authorities accused of breaking prostitution laws their colleagues rigorously enforce, abusing their power to coerce sex from citizens, and even forcibly sexually assaulting people. If there's a point other than informing people about arguably newsworthy stories, it's not to cast aspersion on all cops, nor to shock—in fact, I want just the opposite of the latter. I want people to realize—as I have in covering sex and criminal justice stories intensely for a few years now—how truly common sexual abuses of power by police are, especially against certain classes of vulnerable people (like sex workers and prison inmates). It's yet another reason we need criminal-justice reforms that increase police accountability and take away authorities' power to threaten people with or send them to jail/prison over things like prostitution and drug possession.