When Is Daddy Coming Home?
How a peaceful pot grower got 15 years as a "career offender"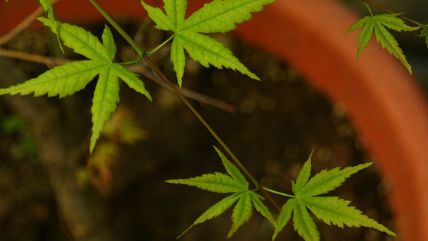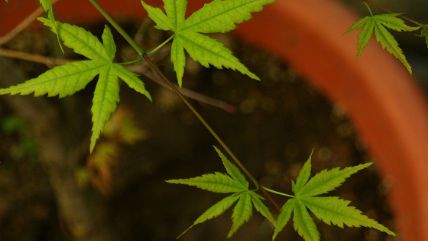 (Blondinrikard Fröberg / Flickr)
The first time Paul Fields was sentenced for a marijuana offense, he got probation. The second time, he got 100 days in jail. The third time, he got more than 15 years in prison.
That astonishing escalation was caused by a federal sentencing provision aimed at "career offenders," defined as people with two prior convictions for felonies involving drugs or violence who are convicted of a third such felony. Without that enhancement, Fields, who never hurt anyone and never even got to sell any of the marijuana from the 256 plants police found at his home in Jonesborough, Tennessee, would have faced a minimum sentence of five years.
A recent report from the U.S. Sentencing Commission (USSC) recommends that Congress revise the career-offender provision to focus on violent criminals, which would avoid injustices like the one suffered by Fields. "The career offender directive fails to meaningfully distinguish among career offenders with different types of criminal records and has resulted in overly severe penalties for some offenders," the commission concludes. "The career offender directive should be amended to differentiate between career offenders with different types of criminal records, and is best focused on those offenders who have committed at least one 'crime of violence.'"
The USSC found that career offenders, who account for 11 percent of the federal prison population, "are sentenced to long terms of incarceration, receiving an average sentence of more than 12 years (147 months)." That's more than three times the average federal sentence imposed in fiscal year 2015.
Most career offenders—74 percent in fiscal year 2014—are serving time for drug trafficking. Even federal prosecutors seem to be questioning the justice of these sentences. The commission notes that "career offenders are increasingly receiving sentences below the guideline range, often at the request of the government."
Focusing on violent criminals makes sense in terms of public safety. The USSC notes that "career offenders who have committed a violent instant offense or a violent prior offense generally have a more serious and extensive criminal history, recidivate at a higher rate than drug trafficking only career offenders, and are more likely to commit another violent offense in the future."
The current definition of "career offender" leads to anomalous results like the 188-month sentence received by Fields, which is substantially longer than the average federal sentence for sexual abuse (134 months in fiscal year 2015), robbery (78 months), arson (62 months), or manslaughter (54 months). Despite the possibility that he would be sentenced as a career offender, Fields pleaded guilty to avoid charges against his wife.
Now in his early 50s, Fields has spent six and a half years in prison and has not seen his daughter outside a prison visitors' room since she was a baby. "My relationship with my daughter is the most important thing in my life," he says in a statement posted by Families Against Mandatory Minimums. "I keep a daily journal for her—every day I write a short little note to her, talking about my day, and what I know about hers. When a notebook is full, I mail it home and my wife saves them all together to give to her someday. I want her to always know how much I love and miss her, and that I think of her EVERY day."
Fields has asked President Obama to reunite him with his family by commuting his sentence. In a letter to Obama, Fields' wife, Pari, says, "Paul needs to be home to resume his most important job: being a full-time father to our 7-year-old daughter, Corrina, who has no memory of her father living at home and keeps asking, 'When is Daddy coming home?'"
On the face of it, Fields seems like an excellent candidate for clemency. But Obama is giving priority to prisoners who meet certain criteria, which include serving at least 10 years of a sentence that would be shorter under current law. Fields misses on both counts.