University of Kentucky Takes Student Paper to Court Over Reporting on Sexual-Assault Complaints Against Professor
When does institutional protection of student-victim privacy cross the line into censorship?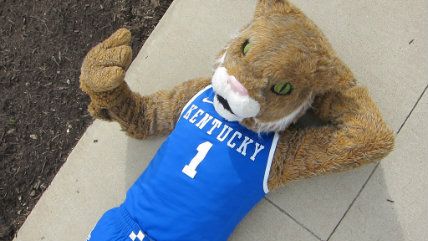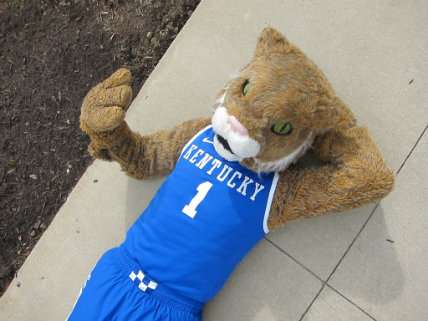 At the University of Kentucky (UK), a legal battle between campus administrators and student journalists centers on how much privacy is owed to students who've accused a professor of sexual misconduct. The University contends that a campus paper publishing even minimal details about the case represents an unconscionable imposition on victims' privacy and creates a "chilling effect" that discourages future victims from coming forward. Student staffers of the Kentucky Kernel say the school is simply trying to cover-up occurrences that might reflect poorly on U.K.
At the heart of this struggle is Title IX, the federal statute prohibiting sex discrimination in education. The University claims it must zealously guard all information related to campus sexual-misconduct complaints in order to avoid triggering legal and economic sanctions under Title IX. It's a perfect illustration of the weird tension between the U.S. Department of Education's efforts to enforce federal anti-discrimination law and the incentives for campus administrators to act reasonably.
Obviously, a professor accused of harassing and assaulting students is of interest to the campus community and relevant for a campus paper to report on. But UK clims that to meet its federal obligation to create a safe and sexism-free campus, the school must carefully guard almost all details about campus sexual-assaults, even if that means fighting student journalists in state court.
In a campus-wide email, University President Eli Capilouto even accused student paper Kernel of creating a chilling effect that stopped sexual-assault victims from coming forward since it started publishing information about James Harwood, a former UK entomology professor who had resigned amid accusations that he sexually harassed and groped students. The campus Violence Intervention and Prevention (VIP) Center "had 59 clients between July and October," Capilouto noted in his email. "In the same period this year, the number dropped to 38. The decline in the number of clients at the VIP Center underscores the chilling impact that news reports are having on the willingness of victim-survivors to come forward."
But it's "not clear that the difference in yearly numbers can be attributed to a particular cause," McClatchy DC reported. "There was a similar dip between fall 2013 and fall 2014," with 59 VIP-center clients from July-October '13 and just 31 clients the following fall. And according to the Herald-Leader, the VIP Center received just eight clients from November 2013 through the rest of the 2013-14 school year. In other words, there's plenty of fluctuation in accusation numbers from semester to semester, and no particular reason to believe that the Kernel publishing minimal details of complaints against Harwood served to stifle student reports.
The paper claims that Harwood's student accusers want the story to go public. The two women who had filed official complaints against Harwood "say UK is protecting the professor at the expense of his victims, other students, and the public," the Kernel reported. Because Harwood resigned before a full investigation into his conduct could be completed, "Harwood could be allowed to continue working at another university without the full results of the investigation following him."
The feud between UK leadership and the student paper over Harwood's case began last March, when the Kernel sought to obtain copies of "the Title IX complaints filed by the two female students, any reprimands and any commendations, Harwood's personnel file, and any documents detailing the University of Kentucky's investigation into allegations of sexual assault, sexual harassment, or allegations of alcohol abuse committed by Harwood." The University responded by providing the Kernel redacted records from Human Resources and the College of Agriculture related to Harwood, including his separation agreement and resignation letter, but said the law prohibited disclosure of even redacted documents related to the Title IX complaints or investigation.
Unsatisfied, the Kernel submitted another request, which the school again denied. The paper then appealed to the state Attorney General (AG), Andy Beshear, who asked to examine UK's Harwood case files to determine what could be redacted and what could be shared. But UK refused to show the files to even Beshears, saying this too was a student-privacy violation. Beshear held in August that UK had failed to meet its burden of proof and must—in a solution the school called "woefully inadequate"—make minimally redacted records available for Kernel staff to view and copy immediately. Instead, the school appealed to a state circuit court.
In an October 24 brief supporting that appeal, UK stated that if the court "concludes that the University is wrong and the correct interpretation of the Open Records Act is that the University is required to disclose materials protected by sexual assault survivors' fundamental privacy rights and federal privacy laws, then [the court] must address the constitutionality of the Open Records Act."
"We are asking the courts in Kentucky to re-affirm what courts across the country and the federal Office for Civil Rights have said is necessary for the protection of victim-survivors," Capilouto wrote in his campus-wide email last week. The UK President explained that a few days prior, the school's Board of Trustees had "continued its conversation about our legal obligations under Title IX to protect the confidentiality and privacy of victim-survivors of sexual assault and interpersonal violence" and remained "unwavering" in its commitment to protect their confidentiality and privacy.
"We believe strongly in our moral and ethical obligation to protect the privacy of victim/survivors," Capilouto explained. "And we believe strongly the law mandates that we do so. The U.S. Constitution, federal Title IX law, the federal Violence Against Women Act, the decisions of federal appellate courts as well as the highest courts of two states, the federal Office for Civil Rights, and (until recently) the Attorney General of Kentucky all require us to protect the privacy rights of student victim-survivors."
But Capilouto oversimplifies the situation. It's true that laws require more identity-protection for people bringing accusations of sex crimes than they do for, say, robbery victims. But at stake in this case is how much protection is required. The student journalists, and the Attorney General, say that redacting the names and identifying details (such as address, school major, etc.) from Title IX-investigation files before letting press view them should be sufficient. The school maintains that providing any information beyond confirmation that complaints had been made would be a violation of student privacy and leave UK liable under Title IX.
In August, as UK appealed the AG's decision, the Kernel obtained a redacted copy of Harwood-related files anyway, from a "a confidential source connected to the case." The paper reported that the seven-month investigation into Harwood, conducted by UK's Office of Institutional Equity and Equal Opportunity, "covered about three years of allegations made against the professor," including sexual harassment and sexual assault. Complainants officially included two female students, with two more students providing testimony to add further examples of Harwood's alleged misconduct. All of the accusers studied or worked in Harwood's department between 2012 and 2015.
One of the complainants, a former student of Harwood's, said that during a 2013 conference, the professor had drinks and dinner with some students, during which time he repeatedly grabbed her butt, breasts, and crotch. Another student who was present vouched for these claims. Harwood, however, claimed that both students were lying because he had been critical of their research, according to the Kernel.
The other complainant was also a former student of Harwood's. She told campus investigators that, at a 2012 conference, Harwood had put his arm around with his hand near her breast and whispered, "You don't want to know how bad I can be at these meetings."
In addition, "the investigation recorded witness testimony of two other students who said they and one other student were inappropriately touched by Harwood on the night in which the first victim went out with a group from the department," the Kernel reported. "Though they did not at the time want to file a complaint, two of the students testified about their own unwelcome and nonconsensual incidents with Harwood that night, as well as what they saw him do to another student who did not testify." These allegations included him rubbing the chests and grabbing the butts of male students, trying to force students to dance together, pressuring students to drink more alcohol, and urinating on the side of a building.
Harwood was charged by the school's Office of Institutional Equity and Equal Opportunity with two counts of sexual assault and two counts of sexual harassment. A Title IX coordinator concluded that there was "enough evidence for a reasonable person to believe the alleged behavior occurred and this matter should be presented to the Sexual Misconduct Hearing Board," according to the Kernel. Harwood, however, resigned before such a hearing could take place.
Yet whether Harwood is guilty—and, if so, whether the conduct in question rises to the level of sexual assault—is practically irrelevant to the fight between UK and the Kernel. The point isn't that the University should provide the info because Harwood is dangerous, or because he's not, but so that people can read the relevant facts and draw their own conclusions. That UK argues such a thing would violate federal anti-discrimination law just serves as another great example of the secretive, Kafka-eque, "Kangaroo court" aspect of Title IX investigations, where even talking about Title IX complaints can in itself be a violation of Title IX.