John Legend Defends Charter Schools from the NAACP's Unfair Criticisms
'I was confused and upset by their decision'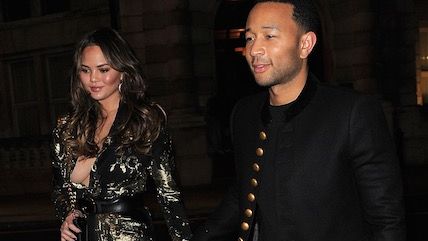 (RVAA/ZDS/RV/WENN/Newscom)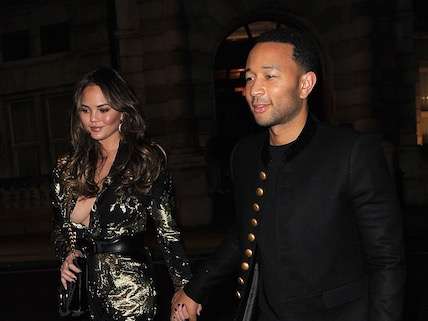 Musician John Legend is taking issue with the NAACP over its recent attempts to undermine charter schools and school choice reforms on grounds that they hurt children of color.
"I was confused and upset by their decision to press pause on the progress in one area of education that's been a bright spot for many communities of color," wrote John Legend in an op-ed.
As I reported in August, the NAACP decided to come out against new privately-managed charter schools, which "increase segregation," its members argued.
Legend's op-ed aptly summarizes why that view is mistaken:
What's shortsighted about the NAACP's decision is that it's ignoring the many successful charter schools that are delivering results for many communities. In New York City, third grade charter school students outscored students at district schools in math and in English. Charters here are closing the achievement gap between economically disadvantaged Black students and their more affluent white peers.

The NAACP understands that where you live, your skin color, your income level and zip code shouldn't determine what kind of education you can get in this country but unfortunately, in far too many places, it does.

More than 60 years after Brown v. Board of Education, our schools remain far too segregated by race, language and economic status. I couldn't agree with you more that we need deliberate integration of our public schools system in nearly every district in the country. The problem is clear but the solution is murkier.

It's true that charter schools serve a higher percentage of Black and Latino students than traditional public schools do. Sixty percent of charter school students are children of color. Black students make up 27 percent of public charter students while they represent only 15 percent of the student population in non-charter public schools.

It's a mistake to think that because charter schools are serving more students of color that they're complicit in the problem. Bias against communities of color goes far beyond which public school parents choose to send their children to. Segregation is the result of decades of discriminatory zoning laws, school funding models tied to property values, gerrymandered school district boundaries, and litigation to preserve the status quo.
Read the full thing here.
Legend's criticisms echo those of other black leaders who support charter schools and are frustrated with the NAACP.
"The public charter school moratorium put forward at this year's NAACP convention does a disservice to communities of color," Shavar Jeffries, president of Democrats for Education Reform, told The Washington Examiner.
No one would claim that all charter schools are well-managed. But they're often better than the alternatives, especially for disadvantaged students of color. Giving families more choice and control over how and where their children are educated is the moral, practical thing to do.