FBI Investigates More Clinton Emails, Paul Krugman Can't Even Right Now, Halloween Costume Craziness: P.M. Links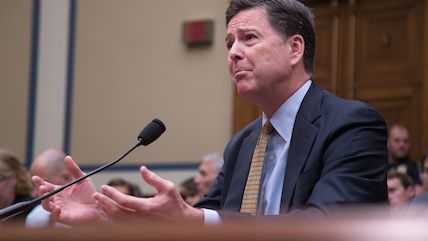 (Jeff Malet Photography/Newscom)
Jeff Malet Photography/Newscom

So, the FBI is investigating some additional Hillary Clinton emails, after discovering something amiss during a separate investigation of Anthony Weiner's sexting. This storyline has officially jumped the shark.

Paul Krugman is losing his mind, so that's something. Donna Brazile, too.
One university says warpaint "threatens our sense of community."
University of Texas discourages Halloween costumes that appropriate other cultures.
Nobody at Yale thinks conservative students are welcome.
Erika Christakis on censorship and Halloween costumes, one year later.