Denver Police Will Have a New Use of Force Policy
The "minimum amount of force necessary" will be encouraged.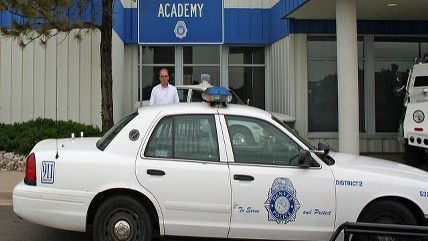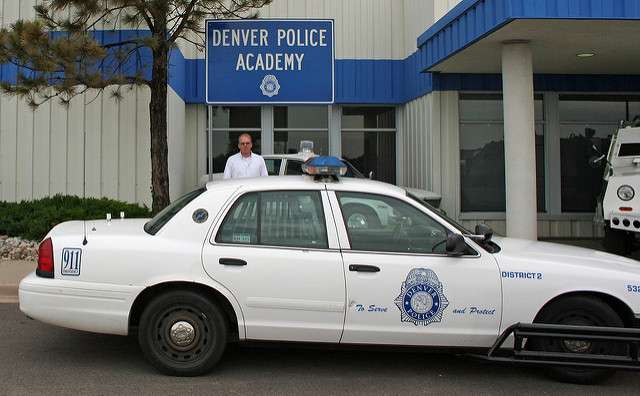 The Denver Police Department is currently in the midst of a long but carefully considered process as it rewrites its use of force policy. Of particular note is the new emphasis on the "minimum amount of force necessary," rather than the current norm of placing limits on the most extreme measures police officers feel they need to take during a confrontation.
The Denver PD's chief, Robert White, told the Denver Post that officers will be trained on how to keep their cool during specific high-risk scenarios they may encounter. Of the department's evolving policy, White said to the Post, "I'm of the opinion it's just not good enough for officers to take legal actions, but they also need to make sure those actions are absolutely necessary."
Chief White says he expects some resistance from the rank-and-file over the new policy, which puts more strict limits on the use of force than required by the state and the federal government. But White insists that the changes to policy, which also now include a "duty to render aid" on someone who has been on the receiving end of police use of force, are necessary for maintaining the department's integrity and community trust.
Denver's Sheriff's Department announced earlier this year that it would also be reforming its use of force policy, which now encourages deputies to deploy "verbal judo" to de-escalate potentially volatile situations. The Sheriff's Department's new policy also requires deputies to intervene if they witness a misuse of force, and to not restrict detainees' breathing with their body weight during an arrest.
Though the Denver PD reportedly consulted with 14 other police departments and considered the recommendations put forth by the President's Task Force on 21st Century Policing, some groups—such as the city's Citizen Oversight Board—do not appreciate that the new policy is being written internally by the police department. White insists that the current draft is only that, a draft, and that it will be made public to allow concerns from the community to be considered before the final policy becomes official.