Former Pennsylvania Attorney General Who Said She Was Fighting Corruption Going to Jail
Resigned after being convicted.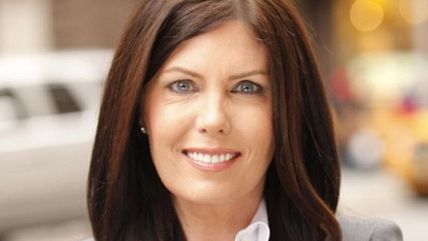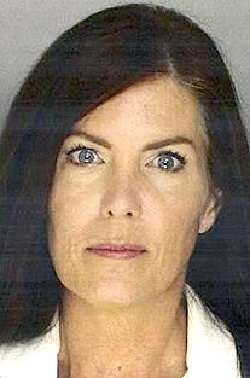 Former Pennsylvania Attorney General Kathleen Kane, a Democrat, has been sentenced to 10 to 23 months in prison after being convicted of multiple charges related to her efforts to embarrass her political enemies, including conspiracy, obstruction, and two felony perjury charges that carried a maximum sentence of 7 years each.
Kane did not resign her position until she had been convicted, and had insisted late into the process that she was a victim of an "old boys club" network she was trying to dismantle. This as she shut down corruption investigations into Democrats and among her first acts opened a seemingly politically motivated investigation into former Republican Governor Tom Corbett's handling of the Penn State child sex abuse scandal (unsurprisingly, no wrongdoing was found). An investigation into a turnpike pay-to-play scheme led to a number of plea deals but no official serving any jail time.
Her criminal convictions stemmed from documents her office leaked related to a 2009 investigation into an NAACP chapter president led by a prosecutor in her office she considered an enemy and which did not lead to any charges. The leaks were part of an effort to draw attention away from her shut down of the investigation into corrupt Democrats and her failure to secure prison terms for anyone implicated in the turnpike pay-to-play scheme. After her legal woes started, she began to investigate the exchange of pornographic, racist, and misogynistic messages sent by various state employees over government email, including two state Supreme Court justices who eventually resigned.
Wendy Demchick-Alloy, the judge who sentenced Kane, accused her of being a political neophyte who remained a campaigner after winning office. "This case is about ego—the ego of a politician consumed with her image from Day One," the judge said. "This case is about retaliation and revenge against perceived enemies who this defendant… felt had embarrassed her in the press."
Former members of her staff testified about the conditions in the office of the attorney general as the district attorney pushed for a stiff sentence. "Through a pattern of systemic firings and Nixonian espionage, she created a terror zone in this office," one prosecutor that worked for her told the court. Kane argued that the consequences of her actions so far—she lost her license to practice law and says she's lost her career and reputation as well—were punishment enough.
In addition to her sentence, Kane will be on probation for eight years.