Social Media Sites Under Attack, Russian Air Strikes on Aleppo Called War Crimes, Court Rules in Planned Parenthood's Favor: A.M. Links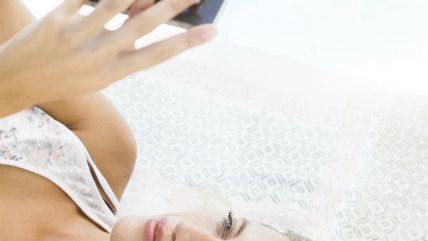 (Sigrid Olsson/S. Olsson / Altopress/Newscom)
Sigrid Olsson/S. Olsson / Altopress/Newscom

Twitter, Reddit, Spotify, and a host of other websites were down or experiencing problems this morning in what looks like a largescale distributed denial of service (DDoS) attack. (Also to blame for the late links this morning!)

There was a fancy dinner last night where Donald Trump and Hillary Clinton were seated nearby each other and for some reason everyone got excited about it.
The United Nations human-rights head called recent air strikes against Aleppo war crimes. He "did not specifically name Russia, whose war planes have carried out weeks of air strikes on the rebel-held part of Aleppo along with the Syrian air force, but his reference was clear," Reuters reported.
A U.S. District Court yesterday blocked Mississippi's law banning medical providers that offers abortions from receiving any state Medicaid money, in a case brought by Planned Parenthood clinics.
Spain's constitutional court has overturned a ban on bullfighting, finding the Catalonian law unconstitutional.
An Oakland police officer will be arraigned today on one misdemeanor count of engaging in prostitution and two felony counts of conspiracy to obstuct justice for paying a sex worker to sleep with him and tipping her off about raids. The charges, spurred by activity that recently occured, are unrelated to the other prostitution scandal gripping the Oakland Police Department.
Follow Reason on Twitter, and like us on Facebook. You can also get the top stories mailed to you—sign up here.