Nashville's Airbnb Regulations Ruled Unconstitutional
City's short-term rental rules are too vague for people to understand, judge says.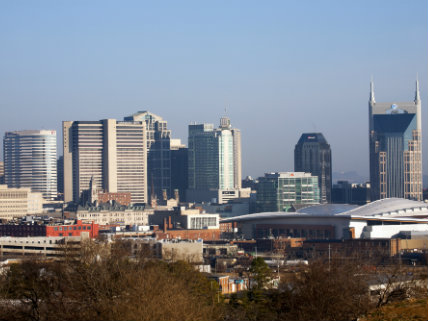 Nashville's regulations for Airbnb and other roomsharing services are unconstitutional, a judge has ruled.
Approved in 2015, Nashville's short-term rental ordinance capped rentals at 3 percent of all homes within each neighborhood in the city and required would-be renters to obtain a permit from the city government. Judge Kelvin Jones on Friday said the 3 percent cap was legal, but overturned the ordinance for being too vague for an ordinary person to understand, The Tennessean reported.
The Beacon Center of Tennessee filed a lawsuit in August 2015 challenging the ordinance on behalf of P.J. and Rachel Anderson. The Andersons said they were unable to rent their home on Airbnb because of the city's artificial cap on short-term rentals. They said that violated their rights as homeowners.
Braden Boucek, the Beacon Center's litigation director, called the ruling a huge victory for homeowners in Nashville and across Tennessee.
"Not only does the ruling show that the Nashville City Council completely disregarded the state constitution when it passed this law, but it also sends a loud and clear message to cities across the state when it comes to restricting homeowners' rights in the new economy," he said in a statement.
Attorneys representing Nashville could ask for a stay of Jones' decision while they prepare an appeal. It's not immediately clear if that will happen, The Tennesseean reports.
But Nashville's regulations were likely headed to the dumpster one way or the other. As the Andersons' legal challenge moved through the court, state lawmakers are also considering a bill to overrule local governments and issue statewide rules for short-term rentals.
Police in Nashville weren't a fan of the ordinance either. Members of the Metro Council, a regional government that includes the city of Nashville and surrounding suburbs, pressed Mayor Megan Barry to have cops go door-to-door to enforce the Airbnb regulations, but the police said they had better things to do.
"With Nashville's continued growth, our police officers have plenty on their plates answering calls for service and proactively working to deter criminal activity," Dan Aaron, spokesman for the Nashville Metro Police told Reason last month. He said the police department already responds to noise complaints and other "quality of life issues" like vehicles blocking driveways—two of the examples given by the Metro Council members in their call for additional policing aimed at Airbnb users.
With Jones' decision on Friday, the police can get back to doing what they should be doing and people in Nashville can rent their homes on Airbnb without first checking to see how many of their neighbors are using the service too.