Trump Pledges To Take it To "Crooked Hillary" Tonight in New Ad; Clinton Pledges To Make Space for Everyone
Your first-course for tonight's presidential debate.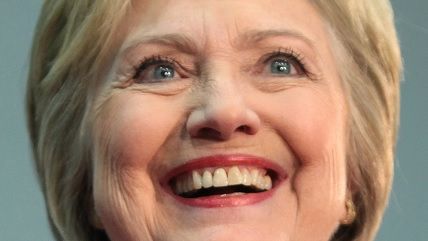 Here's two amuse-bouches as a lonely nation warms up its TVs for tonight's final presidential debate. Give Donald Trump credit in this ad: He takes it right to "Crooked Hillary" and pledges that's he fighting for "the American people." She "hasn't done the job and she never will." Like most political pitches, it naturally ends with a request for money.
Meanwhile, Hillary Clinton has also released a new ad, one that promises "a place for everyone," an optimistic message somewhat undercut by a soundtrack that sounds eerily reminiscent of The Doors' "The End." "This not an ordinary time and this is not an ordinary election," intones Clinton, who stresses that "her vision of America is one where every one has a place."