Millennial Men More Likely to Vote Hillary, Less Likely to Vote Third-Party Than Millennial Women
Meanwhile, twice as many women supported third-party presidential candidates.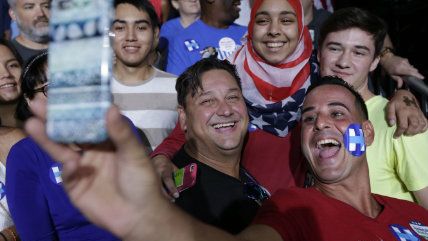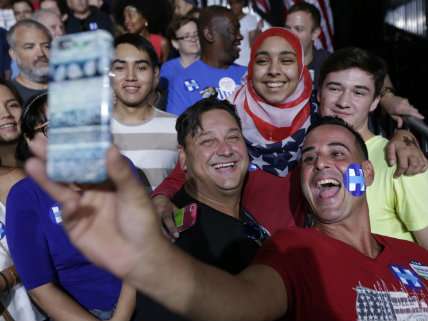 Millennial men are more likely than their female counterparts to support Hillary Clinton for president, according to the latest USA TODAY/Rock the Vote Poll. While two-thirds of the men surveyed said they're with her, less than half of millennial women said they would vote for Clinton.
The online survey, conducted October 11-13, included 1,020 U.S. adults ages 18 to 34.
Among women, Clinton was the top candidate for 47 percent and Donald Trump was tops for 18 percent. Another 18 percent of women respondents dug third-party candidates, pledging support for either Libertarian nominee Gary Johnson or Green Party candidate Jill Stein. Just 6 percent of men said they planned to vote third-party.
The complete poll results have not yet been released, so it's unclear how support breaks down between the Libertarian and Green candidate.
For millennial men, Clinton was the top candidate for 65 percent and Trump for 20 percent.
Just 400 of the millennial poll respondents—about 39 percent—said they were likely to vote next month. Among this group, 68 percent planned to vote for Clinton, 20 percent for Trump, 8 percent for Johnson, and 1 percent for Stein.