Do Trump's Groping, Clinton's Lying, & Johnson's Honesty Disqualify Them from the Presidency?
Podcast featuring Nick Gillespie and Katherine Mangu-Ward, with Bloomberg View's Eli Lake talking all that plus foreign policy.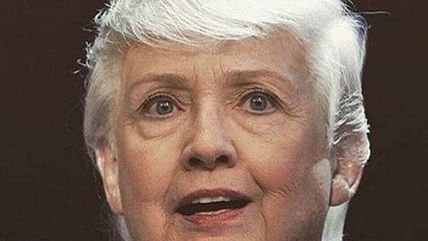 "It's like we're testing the proposition that candidates themselves don't matter, that the only thing that matters is their party affiliation. We're offering up people two totally garbage candidates and then saying, 'OK, what if we made it worse.'"
That's Reason magazine Editor in Chief Katherine Mangu-Ward kicking off a new Reason podcast hosted by me and featuring guest Eli Lake, who writes about national security for Bloomberg View.
In the 40 minutes of fast-paced, wide-ranging conversation, we talk about whether alleged past assaults by Donald Trump should disqualify him from the presidency, how Wikileaks is confirming everyone's lowest opinion of Hillary Clinton, and how Gary Johnson's lack of guile may make him unsuited to be commander in chief. Also: Does the United States need to bust Russia's lip to maintain international order and are we living in a fully post-fact world?
Produced by Ian Keyser. Listen by clicking below.
Don't miss a single Reason podcast or video!
Subscribe to our audio podcast at iTunes.
Subscribe to our video podcast at iTunes.
Subscribe to our YouTube channel.