Talkin' Clowns on the Radio
Jesse Walker discusses the Great Clown Panic.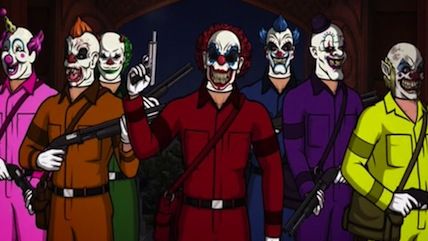 Because I can't stop writing about clowns, people ask me to go on the radio to talk about clowns. Here are two recent interviews about the Big Bozo Scare—the first, from last Friday, with the Calgary show At Night with Dan Riendeau…
…and the other, from yesterday, with The Blaze's Pat and Stu:
In other news, the AP reports that "Ronald McDonald is keeping a low profile with reports of creepy clown sightings on the rise." Naturally.