Kim Kardashian Suing Over Coverage of Paris Robbery
Upset by suggestions made by a celebrity gossip site that the robbery may have been staged.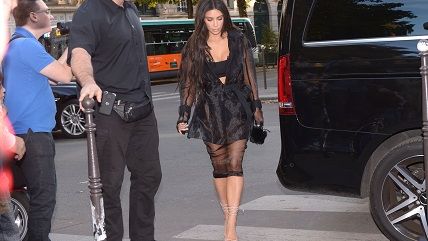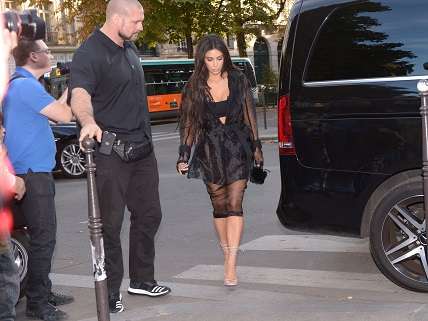 Reality television personality Kim Kardashian was robbed while in Paris for fashion week, with masked armed men allegedly breaking into her hotel room, tying her up, holding her gunpoint, and stealing millions of dollars' worth of her jewels.
Because Kardashian is a prominent celebrity on social media, the story went viral pretty quickly, as did conjecture about the robbery, including speculation that she had staged the event. Although there appeared to be no evidence of that, it's not surprising speculation given that much of reality television is staged and most of Kardashian's fans are fans of that format.
Now Kardashian has filed a federal lawsuit against MediaTakeOut.com, a celebrity gossip site, over three stories it ran about the Paris robbery—including one that reported there was evidence the robbery was staged while likely relying solely on social media speculation and one that reported that unnamed French authorities said Kardashian opened the door for the robbers—and refused to take down and apologize for promptly when Kardashian's attorneys demanded it, as TMZ reports.
While the articles still show up in Google's cache, they appear to have been taken down by MediaTakeOut.com. The article that suggested Kardashian may have staged the robbery included pretty garden-variety conspiracy theorizing. The unbylined post repeatedly qualifies itself by saying she "may" have staged the robbery, and declares that the "evidence" (in scare quotes) was "not making sense" (a pretty subjective statement). "We're not yet ready to say with 100% certainty that Kim FAKED THE ROBBERY," the post ends, "but it's really starting to look that way."
On the face of it, the issue seems like a simple First Amendment matter. If the posts did not make any out-and-out knowingly untruthful claims they ought to be protected by the First Amendment. Of course that wasn't the case with Gawker, which was bankrupted by a lawsuit filed by Hulk Hogan after Gawker posted clips of a sex tape featuring the wrestler and reality television personality having sex with the wife of a radio host with whom he often discussed his sex life. Hogan found a friendly venue in Florida, no one particularly liked Gawker, and so the managing editor, Nick Denton, as well as the writer of the post about Hogan were found liable to the tune of hundreds of millions of dollars for, essentially, violating the privacy of a man who has extended a career that should've ended when he stopped wrestling by making his private life very public. Kardashian has done the same thing, sans a wrestling career to get her started. She gained prominence in the public eye after a sex tape featuring her and R&B singer Ray J was leaked, and has stayed in the public eye largely by opening up her private life for general consumption. The speculation and gossip that produces should not be the subject of lawsuits. Donal Trump has similarly used lawsuits and the threat of lawsuits to silence media outlets when he hasn't agree with their reporting of a private life he's placed in the public eye as leverage for more fame.
Kardashian's robbery in Paris, incidentally, also yielded a response from the National Rifle Association, which used the incident as an opportunity to point out the holes in Kardashian's pro-gun control position. Guns are heavily regulated in France. Kardashian has armed bodyguards who were not with her when the robbery took place. TMZ reported that after the robbery the Kardashian family spoke with security experts and Kardashian will now travel in an armored car and be accompanied by two bodyguards "armed to the teeth" at all times. MediaTakeOut.com reported on that TMZ story, adding that her bodyguards would be carrying fully automatic weapons (called machine guns in their headline) without any sourcing for that claim. Is it reasonable to expect better from a celebrity gossip site?