If Sheldon Adelson and the Raiders Want to Build a Stadium in Las Vegas, They Should Pay For It
"Go Team Go" is a bad argument for publicly-financed stadiums.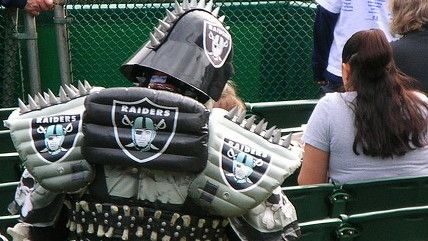 (BrokenSphere/Wikimedia Commons)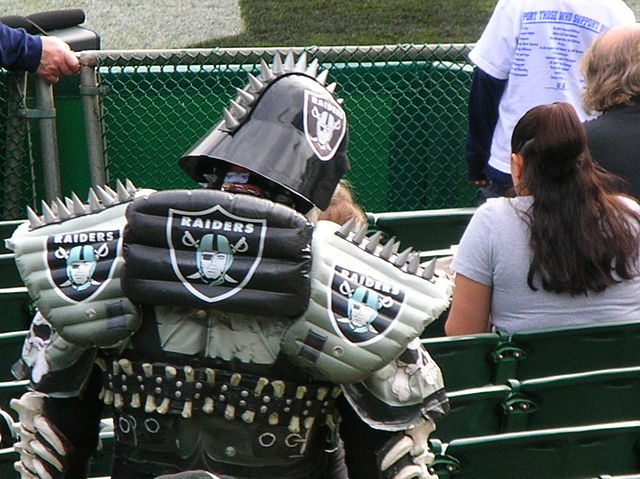 Nevada legislators will meet this week in a special session called by Gov. Brian Sandoval (R), in large part to consider raising Las Vegas hotel taxes as a means of coming up with $750 million that the government will then hand over to Las Vegas Sands—Sheldon Adelson's casino corporation—to build a new stadium for the National Football League (NFL)'s Raiders franchise.
As noted previously here at Reason, the public's financial commitment to the stadium will dwarf what Adelson's group ($650 million) and the Raiders ($500 million) will invest in the real estate project, and the private companies who will benefit from the public investment are on record saying they will not share their profits with the public.
Seems like a bad deal, right? But it's not only a common arrangement, it remains a popular one.
In a column in today's New York Daily News, I write:
An unhappy fact to absorb on any given Sunday: The widespread faith in the financial benefits provided to communities that subsidize privately owned and infrequently used sports stadiums persists despite nearly universal evidence that no such benefits exist.

Even in a country where the political winds have shifted against other types of corporate welfare, stadiums keep getting built with local money and federal money, in big towns and small, backed by Republican and Democratic politicians.

No place is safe from the lure of the "Go Team Go" philosophy of economic stimulus, and the taxpayers wind up the big losers.
Supporters of the proposed Vegas deal insist that because only hotel taxes will be raised, the public is not really on the hook for the $750 million. But, I note, "that's not how tax coffers work":
Public funds should pay for public works: schools, parks, libraries, police equipment, infrastructure. In other words, things the public doesn't have to pay $100 or more every time they want to use them.

Politicians like to sell the idea that you can't put a price on civic pride. But Nevada officials would never tell the Raiders that they must grant free admission to anyone with an ID proving Vegas residency. The public-private investment is a decidedly one-sided affair, all under the pretext that 19,000 jobs will be created.

That is, as they say in Vegas, a sucker's bet.
Read the whole thing here, and read more Reason coverage of publicly-financed stadium boondoggles here.