Prosecutorial Misconduct is Now a Felony in California
Misbehaving prosecutors in California can now face up to three years in prison for withholding evidence. Hey, it's a start.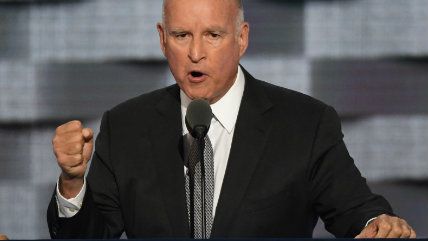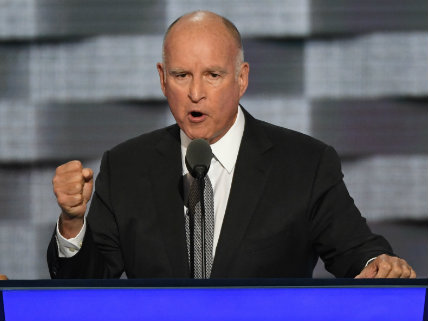 Along with signing a major asset forfeiture reform bill last week, California Gov. Jerry Brown signed a bill into law making it a felony for prosecutors to intentionally withhold evidence.
Under the new law, prosecutors who alter or intentionally withhold evidence from defense counsels can face up to three years in prison. Previously, prosecutorial misconduct in California was only a misdemeanor. Courts were statutorily required to report misconduct to the state bar association, but advocates of the bill say the laws were rarely enforced.
"When a prosecutor intentionally withholds exculpatory evidence, an unknowing and innocent defendant can be convicted, sentenced, and incarcerated for a long time," California Attorneys for Criminal Justice, a group of criminal defense lawyers that supported the bill, told The Los Angeles Times. "These bad-acting prosecutors rarely, if ever, face any actually consequences for their actions."
A 2010 study by the Veritas Initiative from the Santa Clara School of Law reviewing 10 years of prosecutorial misconduct in California found that "courts fail to report prosecutorial misconduct (despite having a statutory obligation to do so), prosecutors deny that it occurred, and the California State Bar almost never disciplines it."
The California District Attorneys Association orginally opposed the bill, calling it "an outrageous attempt to criminalize prosecutors for conduct that falls well short of criminal," but later rescinded its opposition after amendments were added to narrow potential prosecutions to exclude unintentional errors.
As The Los Angeles Times reported, the bill also had some other notable support:
Among the bill's advocates was Obie Anthony, 42, who served 17 years behind bars after being convicted in 1995 of a murder outside a South Los Angeles brothel. He was exonerated in 2011 after it was revealed that a key prosecution witness, a pimp, had received leniency in exchange for his testimony—a deal prosecutors had not disclosed.

"I'm glad the governor decided to put his foot down," said Anthony who told his story to California lawmakers as they weighed whether to support the bill.

"I went to talk to them about how those bad-acting prosecutors took 17 years of my life," said Anthony, who now lives in Missouri and runs a nonprofit organization, Exonerated Nation, for the wrongfully convicted.
As I reported back in August as the bill was winding its way through the state senate, the legislation was introduced amid a wave of embarrassing scandals that led in one instance to the entire Orange County District Attorney's Office being removed from a high-profile murder case:
A judge eventually removed the entire OCDA from the Dekraai case—the worst mass shooting in county history—finding that two sheriff's deputies had either lied or intentionally withheld evidence. The disclosures have also led to sentences being overturned or vacated, or charges being dropped, in nearly a dozen other cases so far, including at least six murders and attempted murders.

Last month, the California Fourth Circuit Court of Appeals found 'substantial evidence' that the OCDA retaliated against the judge in the Dekraai case when it had him repeatedly removed from other cases—a tactic known as "papering" a judge.

That same judge presided over a hearing Monday to decide whether the OCDA should be removed another murder trial for allegedly using a doctored California Highway Patrol report to bolster its case.

(Also on Monday, a Santa Ana-based defense attorney filed a $10 million lawsuit against Orange County, claiming he was assaulted by an OCDA investigator in a courthouse last March after he successfully argued for a retrial for his client due to prosecutorial misconduct.)
Interestingly, the Orange County District Attorney supported the bill, although he said it should apply equally to defense attorneys as well.
Correction: An earlier version of this article incorrectly stated that the California District Attorneys Association opposed the bill. The organization dropped its opposition to the bill after amendments were added addressing its concerns, and it was neutral on the final version of the legislation.