Amazon Launches Pilot Transit Service for Seattle Employees
The company is now offering to ferry workers (and their pets) to and from work for free.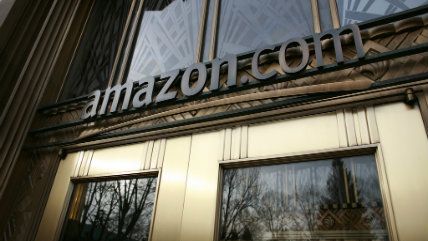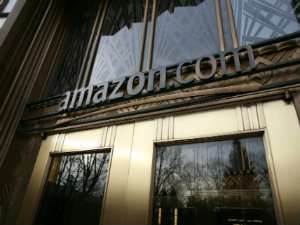 With the launch of its new Amazon Ride service, the e-commerce Giant is embarking on a private solution to the very public problem of traffic congestion in the city of Seattle.
Starting Monday, Amazon will operate a private bus service for Seattle-area employees—and apparently their dogs, too—ferrying them from Redmond, Issaquah, and Bellevue to the company's offices at South Lake Union Campus as well as its Doppler Tower corporate headquarters in Seattle proper.
Both full- and part-time employees will be able to reserve seats for free shuttles that will run six times each morning and evening. WiFi will be provided on the buses, and if riders experience an emergency or have to work late, Amazon Ride will offer a limited number of guaranteed rides home each year.
This will no doubt come as a welcome relief to the 20,000 or so employees who work at Amazon's Seattle locations, a little under 50 percent of whom currently drive to work.
America's Emerald City has long scored poorly on measures of drivability. An index of road congestion released in March found that Seattle was the 4th worst city in the United States for traffic, with congestion extending trip times by an average of 31 percent. Only New York, Los Angeles, and San Jose scored worse.
Amazon isn't the first to respond to this dismal transportation situation by offering workers a private transit option. Microsoft, for instance, has run a bus service for employees since 2007 that has proven highly popular. Though it began with just five lines, Microsoft Connector now runs 23 routes for its roughly 44,000 workers in the greater Seattle area.
Amazon is no doubt hoping its new commuter service will help it compete with other area employers who offer transportation benefits, making the company a more attractive option for the tech talent streaming into the communities surrounding Seattle.
Believers in free markets might also hope that the spread of private efforts such as Amazon Ride and Microsoft Connector will demonstrate that there are alternatives to the view that tackling traffic congestion is the sole purview of the government.
This is particularly relevant for Seattle-area taxpayers, who are being asked to vote this fall on a $54 billion proposal to expand the region's public transit service. Amazon and Microsoft are themselves major donors to the initiative, even as they're showing the city what can be done without the aid of taxpayer dollars.