Student Arrested for Wearing Gorilla Mask to Black Lives Matter Rally, Claremont Cancels Speedo-Bikini Hike: Special College Edition P.M. Links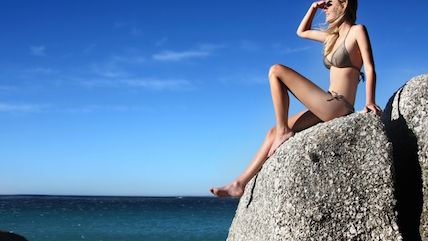 Bowie15

Police arrested an East Tennessee University student who wore a gorilla mask to a Black Lives Matter rally. The student was handing out bananas and trying to provoke event participants (this was not, as I initially suspected, some kind of pro-Harambe thing). Note that the rally took place in the campus's "free speech" area. According to video footage of the incident, the BLM folks left the student alone, but somebody else called the police. The student was charged with "civil rights intimidation," which seems very concerning from a First Amendment perspective.

California Gov. Jerry Brown signs the so-called Brock Turner bill into law, creating mandatory minimums for sex crimes.
Mizzou suspended a fraternity because some members were suspected of yelling racial slurs at a group of black women. But the police report from the altercation suggests to me that the fraternity members didn't actually do anything wrong, and some of the black women were themselves quite hostile.
Claremont calls off its annual Speedo / bikini hike because the event was deemed "non-inclusive" toward people who aren't in good physical shape.
The University of Michigan's pronoun policy has backfired in spectacular fashion.
Northern Michigan University backs down: students can discuss self-harm without fear of being disciplined.