A.M. Links: Detroit News Endorses Gary Johnson for President, Obama Takes on Trump, Latest on Police Killing in El Cajon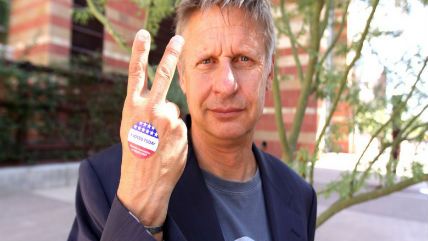 Reason

The Detroit News

: "Libertarian Gary Johnson for president."
In a CNN town hall appearance last night, President Barack Obama referred to Donald Trump's claims about waning U.S. power as "blah, blah. It's nonsense."
Police in El Cajon, California, say 38-year-old Alfred Okwera Olango pointed a vaping device at police before he was shot and killed by an officer.
Indian forces killed two Pakistani soldiers in the disputed Kashmir region.
According to a new report from Amnesty International, Sudan used chemical weapons in Darfur.
The U.S. Court of Appeals for the 1st Circuit has struck down New Hampshire's ban on taking "selfies" inside the voting both, calling it unconstitutional under the First Amendment.
Follow us on Facebook and Twitter, and don't forget to sign up for Reason's daily updates for more content.