Actress Melissa Joan Hart Joins Gary Johnson's Presidential Campaign
The two major parties are "like gangs," said the family-sitcom star. "It's really time for us to break away."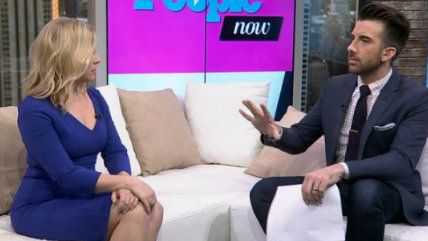 (screenshot/People mag interview with Melissa Joan Hart)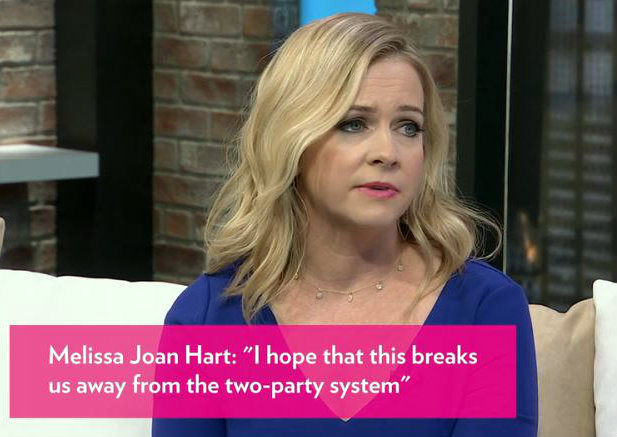 Family sitcom star Melissa Joan Hart has announced that she's not just endorsing Gary Johnson for president, she'll be joining the Libertarian candidate's campaign as chair of Connecticut operations. "I want to break away from this two-party system and I think it's important for people to know that there's another candidate out there who really toes the line between Democrat and Republican," Hart, who lives in Connecticut, told People magazine in a video interview. "I mean, he's Libertarian. But socially he's liberal, but fiscally conservative."
Hart went on to tout the executive experience of Johnson, a former governor of New Mexico. "Governors I love, because they already ran their state as like a little president," Hart explains, adding that Johnson "was on a border state, so if you want to talk about immigration, he's the guy."
"It's really time for us to break away from this two party system that's controlling us," she reiterated to People. "They're like gangs, you know?"
On Tuesday, Johnson tweeted that he was "Proud to have @MelissaJoanHart on the team!"
Beloved by millennials and Gen X'ers for her role in 1990s sitcoms Clarissa Explains It All and Sabrina, the Teenage Witch, Hart starred more recently (with fellow '90s teen star Joey Lawrence) in the popular ABC Family sitcom Melissa and Joey. In that show, which ended in 2015, Hart played a city councilwoman in Toledo, Ohio, who eventually runs for state Congress.
Hart currently lives in Westport Connecticut with her husband, musician Mark Wilkerson, and their three children.
In 2012, she publicly endorsed Mitt Romney for president, a move that earned her a lot of outrage from liberal fans on social media.
This year, Hart declared her support for Johnson in August, tweeting, "Just donated to #LetGaryDebate! Watch the video and you might too!" with a link to a Johnson campaign ad.
Today, she posted a photo of Gary Johnson to Instagram with the following message: "I always said I wouldn't vote for a party, I would vote for the person that was the best for the job… and I think I found him. @govgaryjohnson #voteFORsomeone not against one. My hope is that sometime in my lifetime we can be more than a 2- party country."