Battle Over Publicly-Financed Las Vegas Stadium Heats Up
Sheldon Adelson and NFL's Raiders run into opposition from conservative tax watchdog group and Nevada's largest labor union over proposed stadium.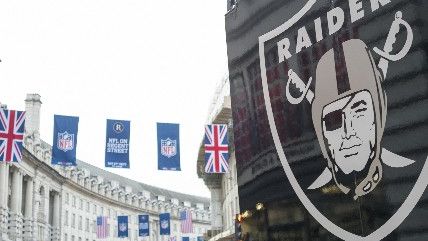 (Fernando Carniel Machado/Dreamstime.com )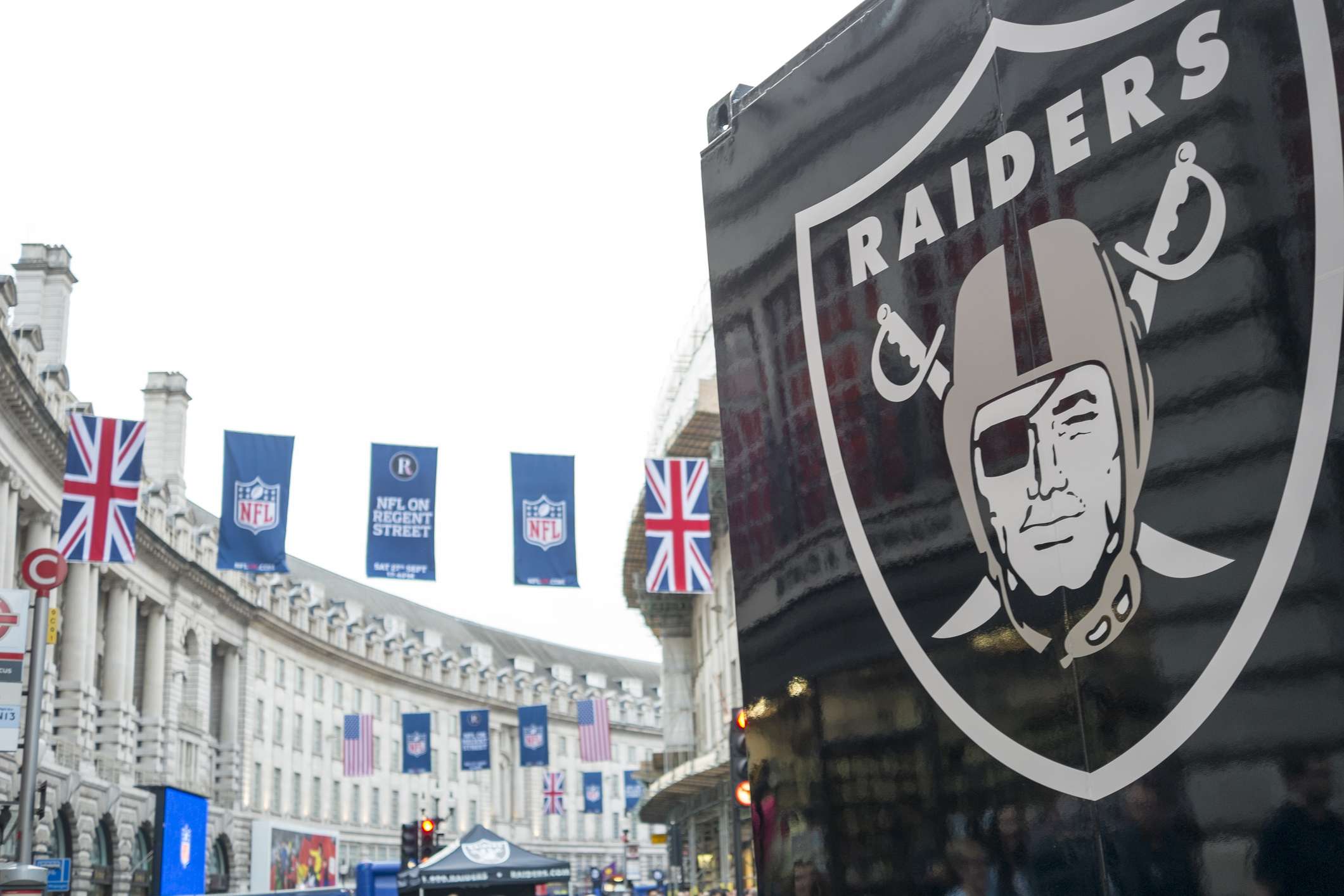 A prominent Las Vegas labor union and a conservative tax watchdog group have both come out in vocal opposition to the proposed $750 million public subsidy for a new stadium intended to lure the National Football League (NFL)'s Raiders to Sin City.
As I noted here at Reason earlier this month, to get the stadium built, "the Raiders, who currently call Oakland (Calif.) home, will contribute far less at $500 million, while Sheldon Adelson, the billionaire casino owner and financier of failed political campaigns, will contribute $650 million through his Las Vegas Sands corporation." If the deal goes through as presently constructed, Adelson's group will not be required to share any profits with the public.
Via the Twitter feed of KTNV political analyst Jon Ralston, The Nevada Taxpayers Association sent out a letter featuring 16 reasons to oppose raising hotel taxes one percent to help finance the stadium, including:
The bond will have to be paid out of the public tax coffers whether or not the tax increase raises sufficient revenue.
A recently as this year, a NFL team abandoned a city which publicly financed its stadium—before the debt on the stadium was paid off.
The public won't share in the stadium's profits.
Nevada Gov. Brian Sandoval (R)—who supports the stadium proposal—has called for $300 million in budget cuts "because other taxes are under-performing."
And finally, "There is no evidence to suggest that a publicly funded stadium brings any benefit to taxpayers and there is significant data indicating that subsidized stadiums can be a detriment to a community."
Earlier this week Nevada's largest private sector labor union—the Culinary Workers Union—released a Dr. Seuss-esque video mocking the stadium proposal. Watch below:
Not to be outdone, the Adelson-funded group Support the Las Vegas Dome (which has been pushing the unintentionally hilarious hashtag #DOTHEDOMETHING) released an NFL Films style video obviously directed at the jock-sniffers, but which was also loaded with overblown promises made countless times elsewhere about the thousands of new jobs and hundreds of millions of dollars that will be added to the economy.
Tiltled "Five Things to Know About Bringing the Raiders to Las Vegas," the video includes such sound and reasoned arguments as, "The stadium will be awesome. Not awesome-awesome, Vegas-awesome," and "The public will own the stadium. That's right, it's YOUR stadium," though the video doesn't recommend you show up to the stadium without paying for parking and admission:
Gov. Sandoval has called for a special session of the legislature to convene in early October to vote on the stadium proposal, which if passed by two-thirds of both the Senate and the Assembly will become a reality.
Read more Reason coverage on the never-ending boondoggle of publicly-financed stadiums here.