Lionel Shriver Worries Millennials Will Destroy Free Speech, Cruz Endorses Trump, What's Your Harry Potter Patronus? P.M. Links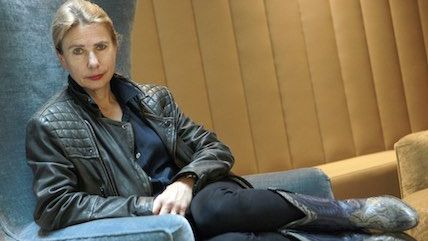 TONI ALBIR/EFE/Newscom

This New York Times column by Lionel Shriver about millennials' free speech problem is required reading.

You should also read my take on the safe space debate at the University of Kansas (which caused these links to run late, apologies. But by now you know to expect this).
Ted Cruz ain't no cuck, will endorse Donald Trump, surrender shreds of dignity that remain to him.
Hillary Clinton is preparing for the debate Monday.
Shark Tank returns tonight. All six sharks will appear at once, for the first time. Meanwhile, some Trump supporters are boycotting the show because of Mark Cuban's outspoken criticism of Trump.
Okay, okay, the links are mostly late because everybody in the Reason office was taking this quiz to figure out what our Patronuses (Patroni?) would be. Mine is a rattlesnake, which is awesome. Stephanie Slade's is a raptor (bird). Katherine Mangu-Ward's is a wolf. Elizabeth Nolan Brown remains embarrassingly ignorant of Potter lore, and declined to participate.