Female Gun Ownership Up in America, While Male Gun Ownership Continues to Shrink
The gun gender gap is growing smaller.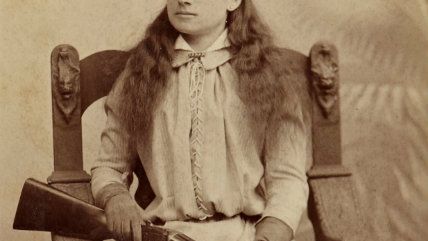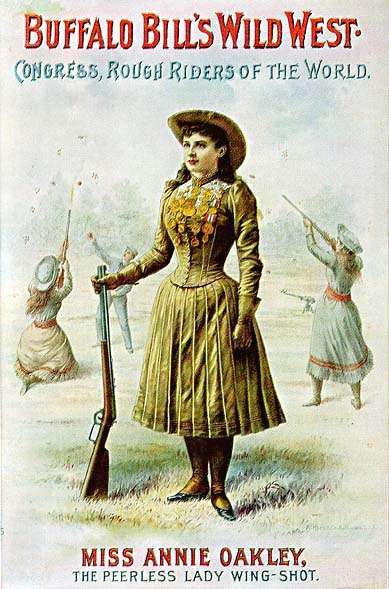 Women with guns make up a bigger share of the arms-owning American population than they did two decades ago, according to a recent national survey. The change is more reflective of a decline in male gun ownership than a huge increase in female gun owners, although the percent of U.S. women who owned guns in 2015 was up three percent over 1994.
Handguns have been the fastest-growing category of gun ownership overall, with an estimated 111 million American handgun owners in 2015. Researchers found that handguns accounted for 42 percent of all guns reported in the survey. In 1994, handguns accounted for just 34 percent of all guns.
The study, conducted in 2015 by Harvard and Northeastern University researchers and released to British newspaper The Guardian, found that while the estimated total number of guns in the U.S. is up—265 million in 2015, from 192 million in 1994—the proportion of Americans who own them has gone down. In the (nationally representative, online) survey of nearly 4,000 U.S. adults, 22 percent of respondents owned at least one gun, down from 25 percent in a national '94 phone survey.
In 1994, an estimated 42 percent of American men owned at least one gun; in 2015, it was just 32 percent of men.
Over the same period, the number of female gun owners changed from 9 percent to 12 percent—but researchers say the shift is not necessarily meaningful. Since the 1980s, U.S. women's gun ownership rates have fluctuated between 9 and 14 percent.
Still, "the new survey provides support for the National Rifle Association's assertion that the total number of female gun owners has grown in recent years, even if the percentage of women owning guns has not increased substantially," said The Guardian. Handgun growth has been driven by an increase in female owners, it reported, with women surveyed more likely than men to say they owned a gun for self-defense.
Lead study author and Harvard School of Public Health researcher Deborah Azrael told the paper that American gun ownership is driven by "increasing fearfulness."
In Azrael's research, U.S. women were more likely to own a handgun (5 percent) or both a handgun and a rifle or shotgun (5 percent) than they were to own a non-handgun alone (2 percent). Men, meanwhile, were most likely to own both a handgun and a rifle or shotgun (18 percent) and least likely to own only a handgun (7 percent). A few other interesting findings:
Military service was the strongest predictor of gun ownership, with 44 percent of verterans surveyed saying they owned a gun.
People making more than $100,000 annually were the most likely to say they owned guns (making up 25 percent of all the gun owners in the survey), while those making less than $25,000 were the least likely(13 percent).
A quarter of whites, 16 percent of Hispanics, and 14 percent of blacks surveyed said they owned a gun.
Young adults were the least likely to report gun ownership. Just 13 percent of 18- to 29-year-old respondents said they owned guns, compared to 21 percent of 30- to 44-year-olds, 24 percent of 45- to 59-year-olds, and 25 percent of those age 60 and up.
More than half of the guns reported were owned by just 3 percent of respondents
It's hard to be quite clear what to make of some of these without seeing the actual study, which was released exclusively to the Guardian, but you can find a few more details here.
According to the government's General Social Survey, individual gun ownership in the U.S. fell from 28 percent in 1980 to 22 percent in 2014. Pew Research Center has tracked American gun ownership since 1993, when it found 45 percent of U.S. households reported having a gun. In 2013, Pew found that 33 percent of households had a gun.