FX Kicks Off New Sitcoms: Better Things and Atlanta
Hey, Donald Glover's back on television.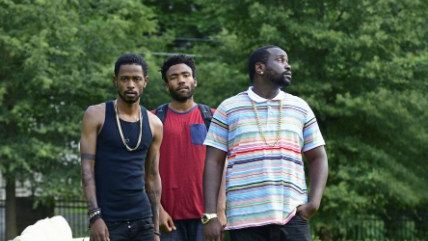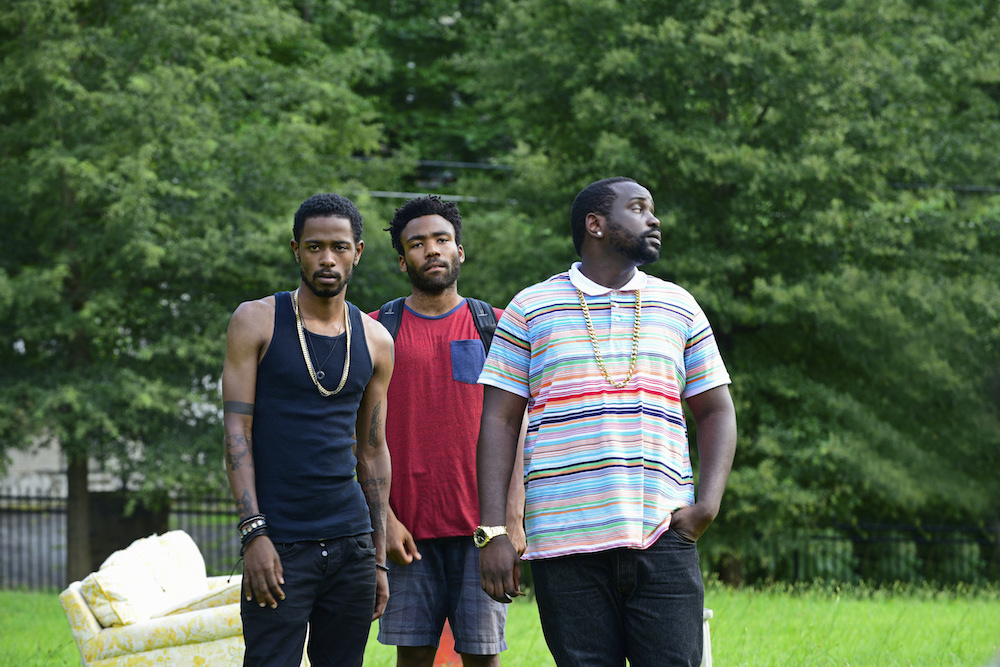 Atlanta. FX. Tuesday, September 6, 10 p.m.
Better Things. FX. Thursday, September 8, 10 p.m.
Stop brooding about the relationship between Rupert Murdoch and Donald Trump. What ought to worry you is what's going on between Murdoch and Louis C.K. Despite generating minimal ratings and even fewer laughs, Louis C.K. is about to place his third sitcom on Murdoch's FX cable network. We are steadily marching toward the extinction of mirth itself.
Yes, yes, Louis C.K. wins a ton of awards, and he's all the hot water-cooler buzz of the cutting-edge hip. The thing is, if there were very many of the cutting-edge hip, they wouldn't be either one. Louie, his flagship show of aimless, disconnected and ennui-inducing personal vignettes, rarely topped half a million viewers in its most recent season. The Louis C.K.-produced Baskets, about the misadventures of an unfunny rodeo clown, started off as a weirdly funny sitcom send-up but soon lapsed into undiluted existential despair, its audience scarcely bigger than Louie's.
Largely forgotten in all this is Lucky Louie, his single-season attempt at mocking The Honeymooners by portraying a Ralph Kramden-type character as Louis C.K. imagines he'd be in reality: an illiterate, sexually frustrated ("I thought when I got married, I was done masturbating in closets") and misogynist slob. (The genetically imprinted loutishness of blue-collar America is one of Louis C.K's most cherished comic tropes.) I actually sat through all 12 episodes in the certainty that it had to get better, but it was just as humorlessly vulgar at the end as when it started out. And, it turned out, HBO was less patient than I was; when the Lucky Louie DVD set was issued, it contained an unaired 13th episode.
Now we have Better Things, co-created -produced by Louis C.K. and longtime collaborator Pamela Adlon, who played his romantic interest in both Lucky Louie and Louie. The new show, chronicling the travails of a single-mom actress named Sam raising three scurrilous, prevaricating daughters in Hollywood, is supposedly based on Adlon's real life. Though frankly it's kind of hard to believe anybody could live for long with kids like this—In the first two episodes, they are demanding parentally funded dope and cliterectomies, the latter apparently some sort of cryptic millennial political statement—without seriously considering their sale to a Honduran sweatshop.
What's certainly not in doubt is Louis C.K.'s influence over Better Things. It's stamped all over with his comic trademarks: Sam, examining a script at an audition, barks, "Who writes this shit?" (Hilarious because this is a TV show too and, like, irony!) The teenage daughter screams at Sam, "I really hate you, Mom! You are so unfair!" and Sam screams back, "You are so unfair!" (A gut-buster because bitter family anomie is so funny by itself that it need not be adorned by punchlines or context or, well, anything!) Sam, noticing her gynecologist is pregnant, quips "You got a belly full of dicks there, young lady!" (Because it was a laff riot to say "dicks" out loud in high school, and what's really changed since 1983?)
In short, Better Things is a faithful female-themed re-creation of Louis C.K.'s other shows: witless and angry, mistaking contempt for satire, self-important in its clueless disregard for plot, characterization or other niceties of the performing arts. Adlon, who spent seven seasons on Californication as a debauched pubic-hair waxer who even reenacted an urban myth stunt [link to urban myth stunt: http://www.snopes.com/music/artists/marsbar.asp ] supposedly pulled by Mick Jagger and Marianne Faithful, has long since proven her abilities as a comic actress. But she needs to find another mentor for producing and writing, lest she find herself telling grandchildren, "Yes, kids, I produced shows that had literally dozens of viewers!"
More promising—though admittedly, Better Things wreaks havoc on the concept of "low bar"—is FX's other new comedy, Atlanta, in which a couple of cousins unexpectedly find themselves at the center of the city's hip-hop recording scene.
Donald Glover (part of the cast of NBC's Community for several years, and before that a writer on the network's subversive workplace comedy 30 Rock) produces, directs and stars as Earn Marks, a homeless slacker who has a burst of energy when his older cousin Alfred Miles (Brian Tyree Henry, part of the original cast of the Broadway production The Book Of Mormon) lays down a rap track that goes viral.
Trying to wangle a job as Alfred's manager (the two have suffered unspecified catastrophes working together in the past), Earn invests his last bit of cash in payola for radio play, then accidentally bolsters it with street cred by blundering into a shooting. Suddenly Alfred is experiencing the perks of stardom—free bleu cheese with his wings at the neighborhood barbecue joint!—and Earn has a job, though not even a glimmer of an idea about what to do next.
Atlanta starts slowly, evidently by design—we know practically nothing of either man's background, except that Earn has a baby by a woman who is starting to doubt his prospects—and stays on the tepid side for long stretches of the first two episodes.
But it benefits from the sort of deadpan, off-the-wall humor that powered 30 Rock. Much of that is supplied by Lakeith Stanfield (he played Snoop Dogg in Straight Outta Compton) as Darius, Alfred's one-man crew, operating on a different frequency from the rest of the world, interrupting business talks with questions like, "I was just wondering, can I measure your tree?" (From the businessman's puzzled look, it's clear that this is not some sort of secret hip-hop idiom.) He's also deeply into Malcolm X assassination conspiracy theories, on the inarguable grounds that "Ain't nobody seen the body since the funeral." He may just keep Atlanta breathing long enough for it to pull together a storyline.