Weiner Cut Off, FBI Investigates Election Cybersecurity Breaches, FEMA Still Sucks: P.M. Links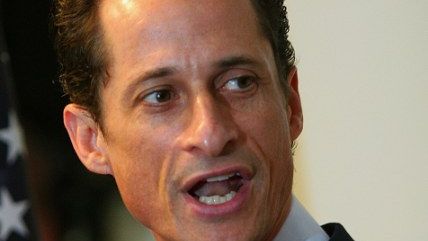 (Curtis Means -- ACEPIXS.COM/Newscom)
Curtis Means—ACEPIXS.COM/Newscom

Huma Abedin is separating from Anthony Weiner over his latest sexting scandal. Donald Trump's response is to suggest that Weiner is a security risk for Hillary Clinton's campaign.

The FBI is investigating what it suspects is foreign cyberattacks on state-level election databases. It didn't indicate which states were involved, but both Arizona and Illinois had both had recent cybersecurity issues.
Could Sen. John McCain (R-Ariz.) lose his primary tomorrow? Polls have him ahead, but everybody's keeping an eye on the anti-establishment mood.
Oh, hey, the Federal Emergency Management Agency (FEMA) is being blasted for being slow to respond to the needs of the victims of flooding in Louisiana. Imagine that.
Brazil President Dilma Rousseff took the stand today to try to fight off her impeachment. She insisted she had committed no crime.
The Islamic State took credit for a suicide bombing in Yemen that killed more than 50 people.
Actor Gene Wilder has died at age 83.
Follow us on Facebook and Twitter, and don't forget to sign up for Reason's daily updates for more content.