Federal Judge Rejects Move To Block Texas Campus Carry Law
Also, demonstrators carried sex toys around UT Austin to protest the law.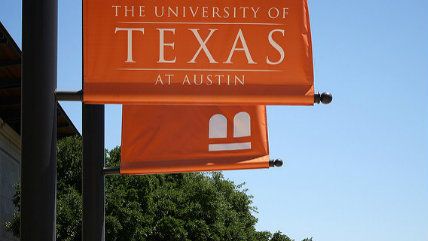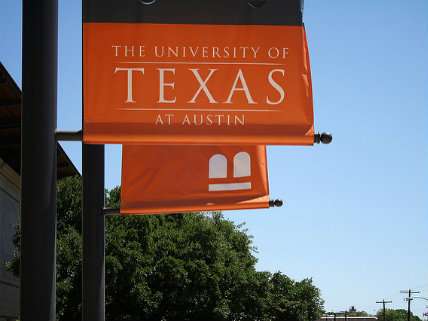 A federal judge denied an injunction Monday that would have temporarily blocked the implementation of Texas' campus carry law.
The move was led by three University of Texas at Austin professors, who argue the law, which allows for the carrying of weapons on campus, infringes on their right to free speech under the First Amendment and violates the Due Process and the Equal Protection Clauses of the Fourteenth Amendment.
The professors said guns could suppress class discussion, especially regarding sensitive topics like sexuality.
Judge Lee Yeakel rejected these arguments, saying the professors "failed to establish a substantial likelihood of ultimate success on the merits of their asserted claims." The lawsuit filed by the professors to overturn the law, however, remains active.
The campus carry law permits those who are at least 21 years old to carry a concealed handgun into most campus buildings if they have a license. License holders have been allowed to concealed carry on public university grounds (but not into the buildings) since 1995.
The Texas Department of Public Safety reports less than 3 percent of the population in 2014 held a concealed handgun license. Additionally, UT Austin—the flagship school of the University of Texas system—estimates less than 1 percent of its students have a license to carry.
"I am pleased, but not surprised, that the Court denied the request to block Texas' campus carry law," said Republican Attorney General Ken Paxton in a statement. "There is simply no legal justification to deny licensed, law-abiding citizens on campus the same measure of personal protection they are entitled to elsewhere in Texas."
But System Chancellor Bill McRaven has previously said the law could be costly and dangerous for universities.
Meanwhile, when classes at UT Austin began Wednesday, students were greeted by protesters carrying sex toys. Thousands pledged on Facebook to be part of an all-day event called "Cocks Not Glocks." Movement organizers said they distributed more than 5,000 dildos, all of which were donated by sex shops. The organization participated in a similar (but smaller) protest in March during Austin's tech, music, and film confab, South by Southwest.
"The State of Texas has decided that it is not at all obnoxious to allow deadly concealed weapons in classrooms," the protesters' website states. "However it does have strict rules about free sexual expression, to protect your innocence." (Emphasis theirs.)
For more on the protest and Texas' laws regarding obscenity, Elizabeth Nolan Brown has you covered.