Texas Court Halts Execution of Man Who Did Not Kill Anyone
Jeff Wood was scheduled to be executed Wednesday.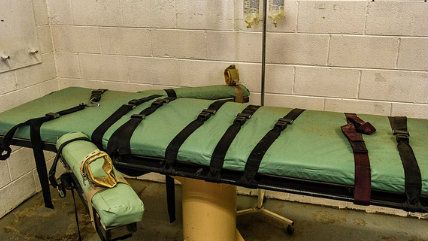 (Ken Piorkowski / Flickr)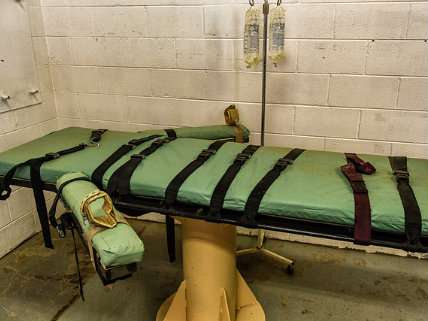 The Texas Court of Criminal Appeals ruled Friday to halt the scheduled execution of a man who did not kill anyone.
Jeff Wood was set to be executed by lethal injection this Wednesday for taking part in a 1996 convenience store robbery that resulted in the death of Kriss Keeran, the store's clerk.
Yet Wood was not the man who shot Keeran; he was outside the store when his friend, Danny Reneau, pulled the trigger after the clerk refused to give Reneau access to the safe. When Wood went inside the store afterward, Reneau threatened him unless he helped remove both the safe and the security tape. Lawyers from both sides acknowledge that Wood didn't commit the murder, yet he and Reneau were both sentenced to death.
Wood's conviction is the result of Texas' law of parties, which states that if a person encourages or aids someone else in committing a crime that results in capital murder, both are eligible for the death penalty. Reneau was executed in 2002, and Wood was supposed to have a similar fate.
But that plan was halted Friday when judges ruled 7–2 to stop the execution. The court said it is asking a lower trial court to review the sentence as well as claims that evidence was obtained improperly and was "based on false testimony and false scientific claims."
Wood's lawyer, Jared Tyler, said there were serious issues with statements made by the late Dr. James Grigson, a forensic psychiatrist who testified against hundreds of capital murder defendants, earning him the nickname "Dr. Death." He was expelled from the American Psychiatric Association and Texas Psychiatric Physicians for ethical violations. The issue: He diagnosed defendants without first examining them.
According to The Washington Post, "Grigson didn't personally examine Wood. But during the sentencing phase of the trial, the forensic psychiatrist told jurors that Wood would 'most certainly' commit violent crimes in the future, according to court records."
"Three former jurors have said they feel the government's presentation to them of a discredited psychiatrist who predicted with certainty," Tyler said in a statement Friday, "and without evaluating Mr. Wood, that Mr. Wood would be criminally violent in the future was unfair."
Additionally, there are concerns over whether Wood's execution would be constitutional. The Supreme Court ruled in Enmund v. Florida that the death penalty is not a valid punishment for those who did not kill or have the intent to kill anyone.
Questions have also been raised regarding Wood's mental health. His lawyers have said he has borderline intellectual functioning, and his stepmother has previously described him as an "8-year-old in a man's body." The Supreme Court has ruled that people with severe mental disabilities cannot be executed, though states are left to define for themselves exactly what that means. This unclarity has raised ethical questions in the past, including in 2015 when Missouri executed a man who was missing part of his brain.
Wood was previously scheduled to be executed in August 2008, but a federal district court issued a stay so he could be tested on whether or not he understood why he was on death row. Tests showed he was competent, and the parole board and then–Gov. Rick Perry refused to commute his sentence.