In Judge's Rejection of $100 Million Uber Settlement, Nobody Wins
Uber and 385,000 drivers liked the deal, but Judge Edward Chen determined it was "not fair."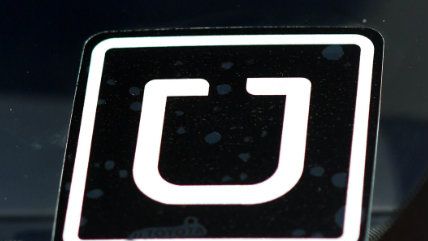 Both sides were left disappointed when a San Francisco judge on Thursday rejected a settlement agreement between ride-sharing giant Uber and 385,000 of its part time drivers.
Uber had agreed in April to pay up to $100 million to drivers in California and Massachusetts who were part of a class action lawsuit against the company. In return, lawyers representing the drivers agreed to drop their effort to get courts to recognize Uber drivers as employees, rather than independent contractors.
It was a mutually beneficial deal allowing the drivers to get paid for benefits they claimed were unfairly denied to them because of their status as contractors while maintaining their flexible working arrangement and letting Uber avoid the added cost of having thousands of new employees.
Judge Edward Chen tossed that mutually beneficial deal into the trash bin on Thursday. He said the payout was only a fraction of what the drivers could get if the case went to trial and ordered the two sides to reach a new deal by mid-September.
"The settlement as a whole as currently structured is not fair, adequate, and reasonable," Chen wrote.
In statements to multiple media outlets on Thursday night, both sides expressed disappointment with the ruling.
"The settlement, mutually agreed by both sides, was fair and reasonable," Matt Kallman, an Uber spokesman, said in a statement.
Shannon Liss-Riordan, one of the attorneys for the drivers, told the New York Times she was disappointed by the ruling and hoped to reach a new agreement before the case would have to go to trial.
That seems pretty likely, since both sides were in agreement here before Chen dissented. Uber in all likelihood will have to throw more money into the pot and will have to do so without attaching strings to some of it—one of Chen's major objections to the settlement was the fact that only $84 million would be paid up front, with the remaining $16 million to be delivered when and if Uber decided to become a public company.
Chen said the drivers could be entitled to as much as $850 million if the case went to trial. That's obviously a much larger amount of money, but the drivers faced an uphill battle in court. "Although recent National Labor Relations Board and Labor Department guidelines have muddied the waters, current labor law holds that ride-sharing drivers are independent contractors, not employees," Jared Meyer wrote for Reason when analyzing a similar settlement reached between Lyft and some of it's California-based drivers. Getting that law reversed in court would be difficult, which is why it made sense for the drivers to settle with Uber—just as the other group of drivers have reached a settlement with Lyft.
In fact, the April settlement with Uber was hailed as "historic" by the attorneys representing the drivers.
In addition to the monetary component, the settlement would have helped Uber drivers by limiting how and why Uber could deactivate or suspend them. Uber would no longer have been able to deactivate drivers simply because they had low ratings, for example. The settlement also made clear that drivers would be allowed to accept tips from passengers.
That's all good stuff that would have helped Uber drivers feel more secure in their jobs and make a little extra money—all without jeopardizing the flexibility that drivers get by being independent contractors rather than employees.
Yet, at least for now, all that has been tossed out the window and Uber drivers in California and Massachusetts are less certain about what the future holds for them. Uber's experimental roll-out of driverless cars this week certainly won't make them feel any better. Nobody wins here.