A.M. Links: Gary Johnson, Ryan Lochte, Self-Driving Ubers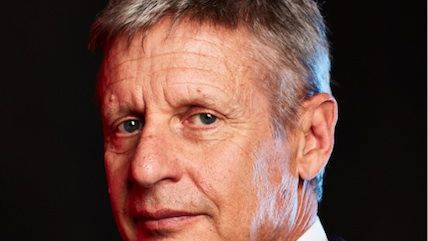 Gage Skidmore / Flickr.com

Gary Johnson on the 2016 presidential race: "We wouldn't be doing this if we didn't think we had the opportunity to win."

Why Hillary Clinton "doesn't have this race locked up."
Self-driving Uber cars will soon be arriving in Pittsburgh.
Car bombings today in Turkey killed at least six and wounded over 200.
"U.S. Olympic swimmers Jack Conger and Gunnar Bentz were pulled off their U.S.-bound flight by Brazilian authorities Wednesday, and were interviewed by police about the alleged gunpoint robbery in Rio de Janeiro of which they were allegedly victims, along with Ryan Lochte."
The police union in Cincinnati says officers won't wear body cameras unless the city pays them extra.
Follow us on Facebook and Twitter, and don't forget to sign up for Reason's daily updates for more content.