Breitbart Head Now CEO of Trump Campaign, Former Manager Manafort Helped Ukrainians Funnel Funds to D.C. Lobbyists, Peter Thiel Pushes Revenge-Porn Bill: A.M. Links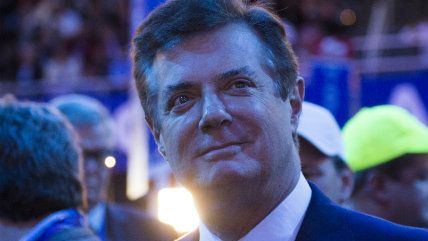 (MOLLY RILEY/UPI/Newscom)
MOLLY RILEY/UPI/Newscom

Stephen Bannon, executive chairman of Breitbart News, has been appointed CEO of the Trump campaign. Bannon, an avid critic of Paul Ryan and other establishment Republicans who have endorsed Trump, said he will temporarily step down from Breitbart.

Trump's former campaign chair, Paul Manafort, has been bumped down, with his role to be taken over by GOP strategist Kellyanne Conway. Sources inside the campaign say Trump was dissatisfied with the way Manafort tried to rein in the candidate's personality and impulses over the past few months.
It's a bad week all around for Manafort, whom AP found to have helped a pro-Russian faction in Ukraine funnel millions to D.C. lobbying firms.
Bannon has convinced Trump that rest of campaign needs to be bare-knuckles brawl, w/ full-bore populism/movement politics

— Robert Costa (@costareports) August 17, 2016
Follow us on Facebook and Twitter, and don't forget to sign up for Reason's daily updates for more content.