Inspector General Report Finds More Violence in Privately Run Federal Prisons
Inspectors found privately run federal prisons were also placing new inmates in isolation for lack of space.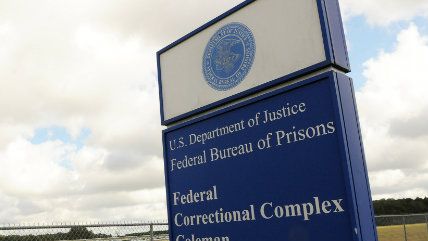 (Paul Hennessy/Polaris/Newscom)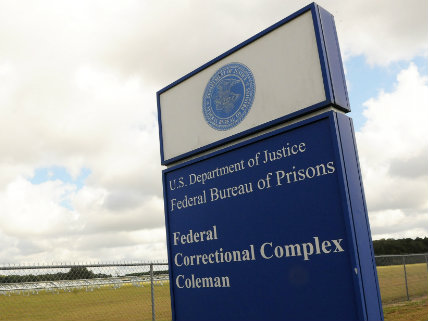 Violence and safety incidents are more common in privately contracted federal prisons than those managed by the Bureau of Prisons (BOP), according to a report released this week by the Justice Department Inspector General.
An inspection by the Justice Department watchdog of three prisons run by the three largest private contractors in the U.S. revealed that privately run federal prisons "incurred more safety and security incidents per capita than comparable BOP institutions. The privately run prisons had higher per capita rates of safety incidents, lockdowns, inmate discipline and contraband than comparable Bureau of Prisons facilities.
The use of private prisons has drawn considerable attention from civil liberties groups, media investigations, and liberal advocacy groups. Last year, inmates rioted and essentially destroyed a $60 million privately run federal prison in Texas over allegations of inadequate medical care and food. The inspector general report noted several other riots and disturbances in privately run federal prisons in recent years due to anger over substandard facilities.
The inspector general report also found privately run prisons were putting new inmates in isolation for lack of space. The only categories where private prisons outperformed their federal counterparts were lower rates of positive drug tests and sexual misconduct.
About 22,000 inmates, roughly 12 percent of the total federal prison population, are housed in private prisons, the report said. Most of them are undocumented immigrants. The prisons are run by three corporations: Corrections Corporation of America; GEO Group, Inc.; and Management and Training Corporation. The Bureau of Prisons began contracting with private prison companies in 1997 to help curb overcrowding, but as of December 2015, the BOP was still operating at 20 percent over capacity, despite the federal prison population dropping in 2014 for the first time in three decades.
Overcrowding appears to be a problem at private prisons, too. Inspectors found that two of the three facilities they visited "were improperly housing new inmates in Special Housing Units (SHU), which are normally used for disciplinary or administrative segregation, until beds became available in general population housing," contrary to BOP policies and American Correctional Association standards.
The report found the BOP also did not properly check whether inmates received "basic medical services." Inmates at privately run prisons filed more grievances over medical and dental care than at federally run facilities, although they filed fewer grievances overall.
However, federally run prisons are far from immune from similar problems.
Another Justice Department Inspector General report from earlier this year found medical staff shortages at BOP facilities—due to trouble competing with private employers—contributed to lack of access to medical care for inmates.
In response letters to the inspector general report from CCA and GEO Group officials, the companies cited the large population of foreign nationals and gang members in its facilities as a driving factor in the higher number of incidents. A CCA official wrote that the"criminal alien population housed in contract prisons" were "significantly more likely to be involved in violence and misconduct."
Since the inspections, the Justice Department Inspector General said the private prisons have corrected the problems it identified.
"However," the inspector general wrote, "we concluded that the BOP still must improve its oversight of contract prisons to ensure that federal inmates' rights and needs are not placed at risk when they are housed in contract prisons."