Gary Johnson "Making Major Inroads With Latino Voters," Now at 16 Percent
Hispanic voters increasingly rejecting the "binary choice" that Hillary Clinton and Donald Trump represent.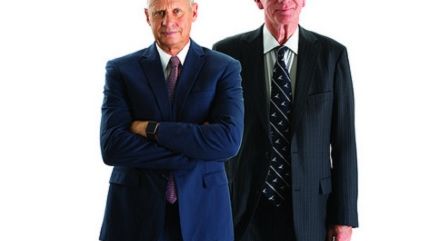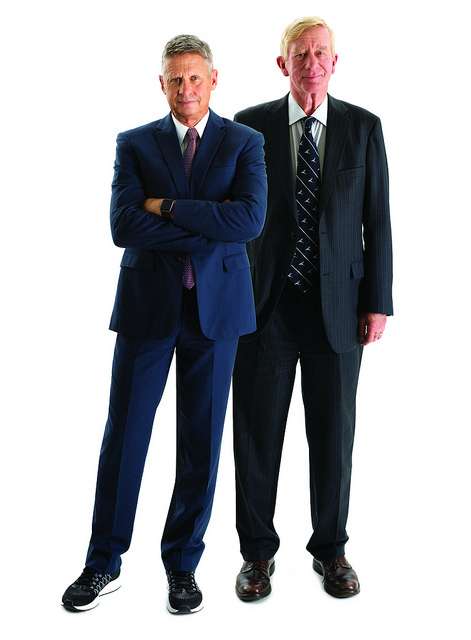 In order to qualify for the presidential debates, Libertarian Party nominee Gary Johnson needs to reach 15 percent in at least five national polls before Labor Day.
He has already reached that threshold among Latinos, according to a new Fox News Latino survey:
According to an exclusive Fox News Latino poll released on Thursday, 16 percent of Latinos would vote for Johnson and running mate Bill Weld if the election were held today—only 1 percent less than the ticket of Trump and Indiana Gov. Mike Pence. Johnson jumped seven points since May, while Trump lost four points.

The poll, which was conducted over the phone from August 7-10, surveyed only Latino registered voters and has a sampling error margin of plus or minus 3.5 percentage points. The poll was conducted under the direction of Anderson Robbins Research (D) and Shaw & Company Research (R).
When Johnson is not included, the Fox News Latino poll finds that Clinton gets 66 percent of the Latino vote and Trump gets 20 percent. Those shares drop to 59 percent and 17 percent respectively when the former New Mexico governor is included.
What explains the growth in Latino support? Part of it is surely an increase in name recognition for the Libertarian party ticket, which features two former two-term Republican governors and the campaign recently launched a Spanish-language website. There's also a growing refusal to focus on what both Democrats and Republicans insist is a "binary choice" that comes down to either Democrat Hillary Clinton or Republican Donald Trump. Last month, a former Florida congressman, Juan-Carlos Planas, and the former head of the National Puerto Rico Coalition, Rafael Fantauzzi, announced a political-action committee (PAC), called "Tercera Opcion, or Third Option" that makes the case "we deserve better" and that Clinton and Trump are both anti-immigrant and hostile to the interests of Latino voters.
"This year, we cannot settle for the lesser of two evils," Fantauzzi said. "The insults from Donald Trump and the double talk from Hillary Clinton are not our only options. Governors Gary Johnson and Bill Weld are two of the most successful governors in America and they present the best hope to lead our country in the years ahead."…

[Trump is] not alone [in being anti-immigrant]. Most recently during the wave of unaccompanied minors arriving to American, children fleeing violence created by our foreign policy in Central America, Hillary Clinton said that we should send them back as an example that no more children should attempt to make the journey. Not only was this a violation of human rights, it was also a violation of the law signed by President George W. Bush which stated that children arriving to America need to be screened for child trafficking and possible asylum cases. Hillary advocated breaking the law when it was politically expedient to her. And we now know from human rights monitoring groups that over 70 children were indeed killed when they were forcibly returned to their countries."…

"We deserve better than being used as political pawns by the campaigns of Donald Trump and Hillary Clinton. We deserve leaders who will do what is right for Latinos regardless of which way the political winds are blowing. Governors Gary Johnson and Bill Weld are exactly the type of principled leaders our country needs," concluded Planas.
In national polls that include Clinton, Trump, Green Party nominee Jill Stein, and Johnson, he is pulling around 8 percent on average.
Update: A Fox News poll taken in early August finds Johnson and Weld at 12 percent.
Hat tip: Inquisitr, which notes "Johnson does seem to have a legitimate chance to top the [15 percent] mark at some point in the coming weeks if his rise continues."