Trump Says He Was Being Sarcastic, Turbulence Injures 24, Cannes Bans Burkini: P.M. Links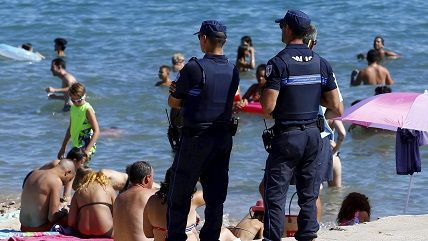 (PHOTOPQR/NICE MATIN/MAXPPP)
PHOTOPQR/NICE MATIN/MAXPPP

Hillary Clinton releases her 2015 tax returns but not more e-mails or her paid speeches. Donald Trump says he was being sarcastic about President Obama founding ISIS. Gary Johnson has a plan. Jill Stein is closer to getting on the ballot in three more states.

The commander of the U.S. Army in Europe says Russia should allow observers to its military drills in and near Crimea.
A federal judge in Wisconsin ordered Brendan Dassy, the subject of Making a Murderer, released from prison.
Turbulence on a Jet Blue flight to Sacramento injured 24 people.
The U.S. women's soccer team loses to Sweden in Rio.
Cannes bans the "burkini."
Milo joins Snapchat.