U.S. Ground Troops Now In Libya
To "exchange information" with local forces as they battle ISIS.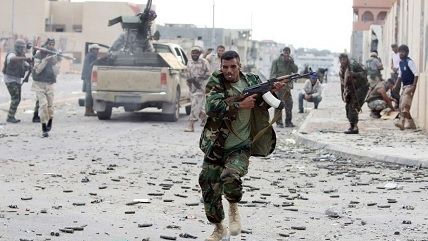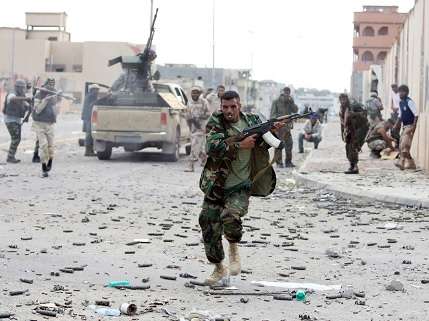 Last week, the Pentagon announced the U.S. was assisting government forces in Libya in retaking Sirte from the Islamic State (ISIS), which had set up a beachhead in the coastal city.
Today, the Pentagon admitted an unspecified number of troops were operating on the ground in Libya. "As with any military operation supporting another force, coordination and synchronization of effort is essential," a defense press secretary said, according to The Hill. "To that end, a small number of U.S. forces have gone in and out of Libya to exchange information with these local forces in established joint operations centers, and they will continue to do so as we strengthen the fight" against ISIS and other terrorist groups.
Maybe Donald Trump will say something stupid again today and blow this story out of the water, maybe he won't. Hillary Clinton, a primary advocate of U.S. intervention in Libya in 2011, which created the space for terror groups like Al-Qaeda and ISIS in the country, has had just one "half-way" press conference in the last eight months and is unlikely to be place herself in a position where she could be asked about the continuing U.S.-aided disaster in Libya. Neither is Trump likely to deploy a substantive argument against Clinton's actions in Libya in the final three months of the presidential campaign.
Libya says its forces have captured the convention center in Sirte.