The NAACP Is Attacking Charter Schools and Black Leaders Are Furious
Teachers unions want to sabotage charters, even though they help poor black kids.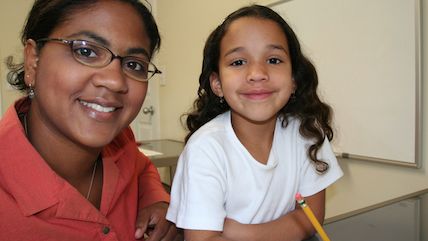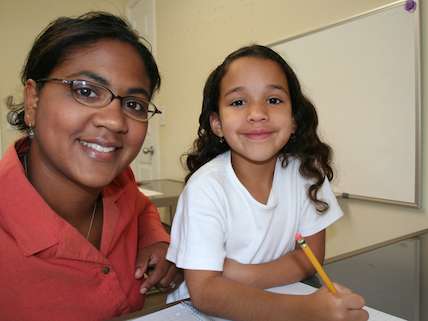 At its annual meeting last month, the National Association for the Advancement of Colored People came out against new privately-managed charter schools—even though said schools are one of the best tools for providing poor black kids with quality education.
"Charter schools have contributed to the increased segregation rather than diverse integration of our public school system," asserts the resolution, which was approved at the NAACP meeting. "Weak oversight of charter schools puts students and communities at risk of harm, public funds at risk of being wasted, and further erodes local control of public education."
The resolution calls for a halt to charter school expansion. It is not official NAACP policy yet: it still has to go before the full board.
In an op-ed for The Washington Post, former teacher and activist Carol Burris lauded the NAACP's approval of the resolution:
The democratic governance of our public schools is an American tradition worth saving. Although results are not always perfect, school board elections represent democracy in its most responsive and purest form. Sadly, it has become no more than a memory in many communities — especially in urban neighborhoods of color where citizens are already disenfranchised in so many ways.

In those communities, privately managed charters have accelerated a decline that began with mayoral control of public schools.
It's no surprise that public school teachers and administrators resent charter schools encroaching on their territory—and yes, that's what charters are doing. It's just not really a bad thing.
That's because charter schools, despite some missteps, are doing a much better job than traditional public schools in the only contest the matters: educating kids. As The Wall Street Journal noted recently, "charter students have improved by two to four times as much as the citywide average" in New York City:
A recent analysis by Families for Excellent Schools found that New York City charters, whose student populations are more than 90% black and Hispanic, raised their local community school district proficiency rates by 13%. More than 70% of charters outperformed local district schools in math and English. Black and Hispanic students who attended charters scored 73% higher than their counterparts at district-run schools.
New York City's failing public schools are still failing. They are failing, despite the herculean efforts of Mayor Bill de Blasio to throw money at the problem. If this is the outcome of government-management and "local control"—which, to my ears, is really just code for teachers union control—why should any parent prefer it?
It's especially disappointing for the NAACP to go after charters, since they do so much good for struggling students of color. Some education reformers of color are furious.
"The public charter school moratorium put forward at this year's NAACP convention does a disservice to communities of color," Shavar Jeffries, president of Democrats for Education Reform, told The Washington Examiner.
Jeffries isn't alone:
Steve Perry, founder and head of Capital Preparatory Schools, went on NewsOne Now to criticize the national NAACP. "They couldn't be more out of touch if they ran full speed in the other direction," Perry said. He said the national group is "out of touch even with their own chapters … This is more proof that the NAACP has been mortgaged by the teachers union and they keep paying y'all to say what they want to say."
Is the NAACP in the business of defending the civil liberties of people of color, or is it in the business of promoting union bosses? If the latter, the NAACP should go ahead and okay the resolution. If the former, it should listen to people like Jeffries and Perry.
Charter schools are about creating better options for disadvantaged communities. Honest advocates of minority interests shouldn't run in fear of charters just because teachers unions are using the p-word—private—to smear them.
For more on this subject, watch Reason TV's video, "How One Charter School Is Helping End Poverty in the Bronx."