Minnesota's Longest Serving State Lawmaker Toppled by Somali-American Activist Promising Police Reform
Ilhan Omar came to America as a refugee and likely will be the first Somali-American lawmaker in the nation.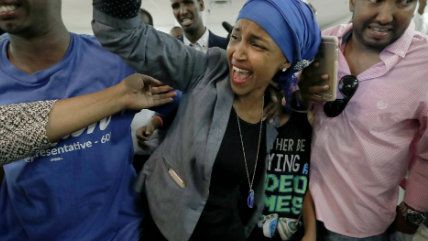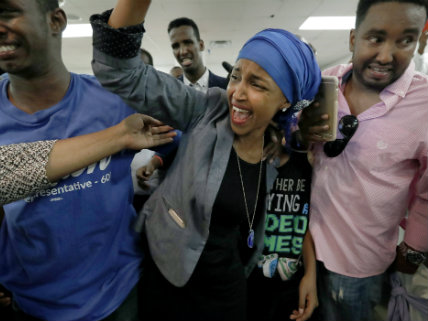 Minnesota's longest-serving state legislator was ousted in Tuesday's primary election by a Somali-American who built her campaign around a call to reform policing in the state after two high profile officer-involved deaths.
Ilhan Omar, a 30-year old woman who was born in Somalia and came to Minneapolis after a four-year stay in a refugee camp in Kenya, is poised to become the first Somali-American state legislator in the nation. She defeated state Rep. Phyllis Kahn, D-Minneapolis, who has represented the heavily Democratic district since 1973.
Omar's victory is significant for a number of political and cultural reasons, not least of which because represents the political ascendency of Minneapolis' substantial Somali population. The Twin Cities are home to the largest Somali community in the United States, a fact that too often gets attention only because of the attention that community has received from counter-terrorism efforts.
It's worth noting that Omar made police reform a centerpiece of her campaign against Kahn.
After Philando Castile's death at the hands of police in the nearby suburb of Falcon Heights, Omar called for a statewide ban on traffic stops for vehicle violations like expired registrations and broken taillights—Castile had been pulled over for a busted taillight before he was shot and killed while reaching for his identification—which she argues give police too much discretion and can be abused to target certain communities.
"We know that it's not productive and that needs to completely be banned," Omar said at a debate last week that included Kahn and a third candidate, Mohamud Noor.
Omar's platform called for more accountability from police departments investigating lethal incidents, which she says would increase trust from Minnesota's minority communities.
Kahn's fate was probably sealed when she called Omar "very attractive to the kind of, what we call the young, liberal, white guilt-trip people."